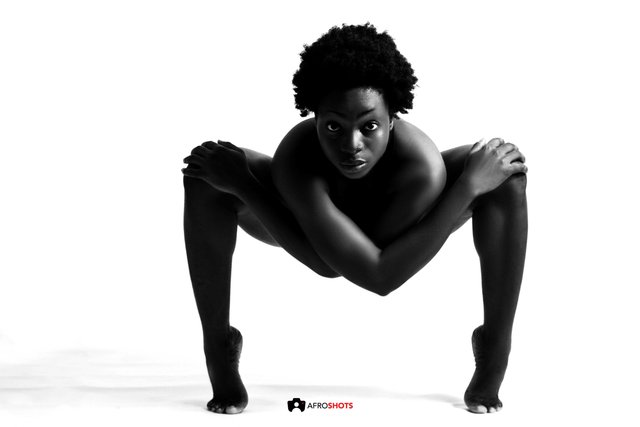 Life as a contortionist is so fun!
sometimes, you have to perform a routine before a live audience, other times, you have to pose for a still shot.
The latest work I did as a contortionist, was the most challenging project for me. As the project required us to work with the angle and direction of light.
Natural face and hair, lights and props etc..
I had an amazing time, with the crew.
The photographer was patient and very funny, I loved everything about this photoshoot.
But, since the pictures were released, lots of questions about being nude or not etc...
So, what do you think?!
Am I nude in this picture or not?!