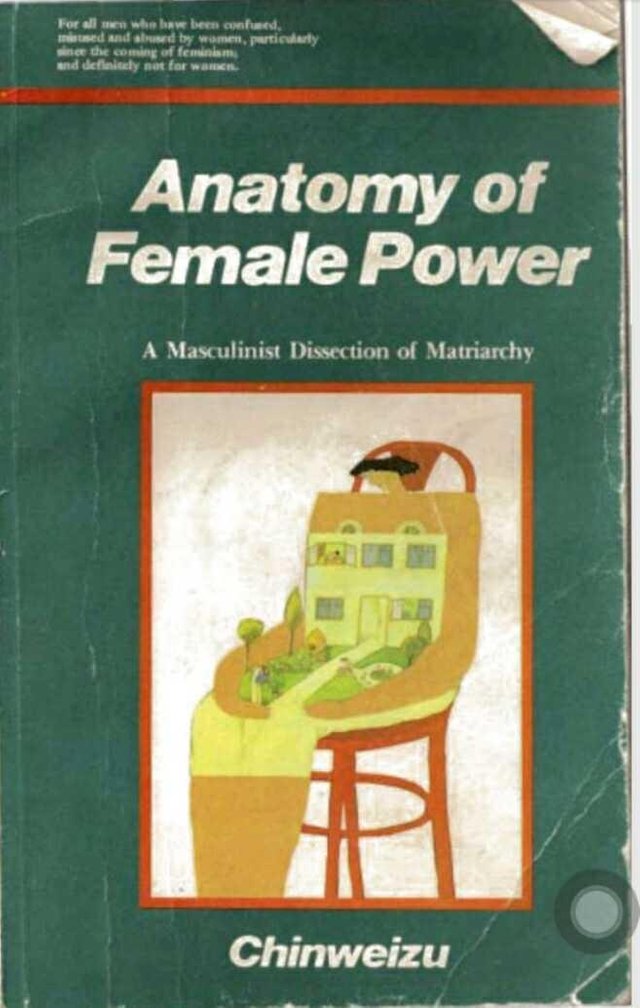 1."If women didn't exist all the money in the world would have no meaning" Aristotle Onassis
2.men may rule the world, but women rule the men who rule the
world. Thus, contrary to appearances, woman is boss, the overall boss,
of the world.
3."The hand that rocks the cradle is
the hand that rules the world" .
4.My husband may be the head of the house, I am the neck that turns the head -America House wife proverb
4.In the Western World, the wife of a king is queen; but the husband
of a queen is not necessarily king. Otherwise, why is Prince Phillip,
husband to Britain's Queen Elizabeth II, only a prince and not king?
5.Men with money to spend want women who know how to earn it.
What do you think about these quotes.
In this book the author talks about how women indirectly rule the world through motherhood, wives and girlfriends.
The author Chiwenizu Ibekwe is no Feminist actually he is a masculinist , the author is a man who talks about how women transcends this power from one generation to the other ...
How true is this?
Hope you are having having a beautiful holiday?!
Thanks for your time...