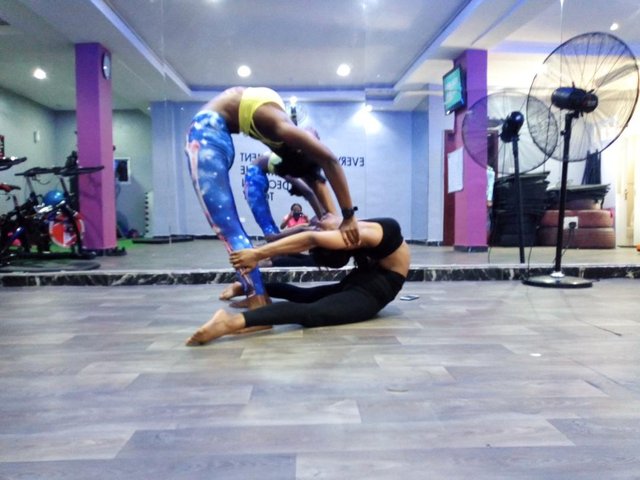 Hi lovelies...
It's been awhile, have missed you guys so much...
My yoga journey so far has been amazing, from travelling, meeting new people and seeing the yoga community grow etc... it was so good to be back in Abuja, teaching yoga and also learning for myself.
But, let me share with you what I learned from another yoga teacher based in Abuja Nigeria.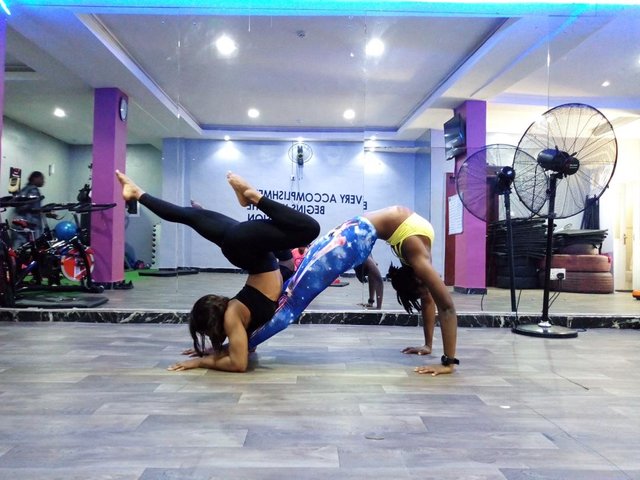 1.Yoga is a big time business, with clients across all works of life. Money is very necessary😂
Christians, muslims ,young and old etc.
2.When you practice with someone else, you gain a deeper stretch in your practice.
Consistency and commitment are essential keys to growth. Keep at it!
4.Take things one step at a time, don't rush the process.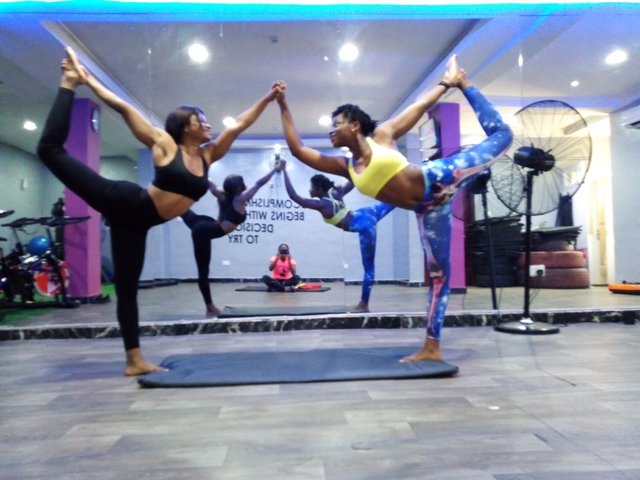 I had an amazing time practising with her and also learning new things. Being a yoga teacher myself, it felt good to have another teacher drill me and give me a different approach towards my practice.
After practice we had lots of fun and took these pictures.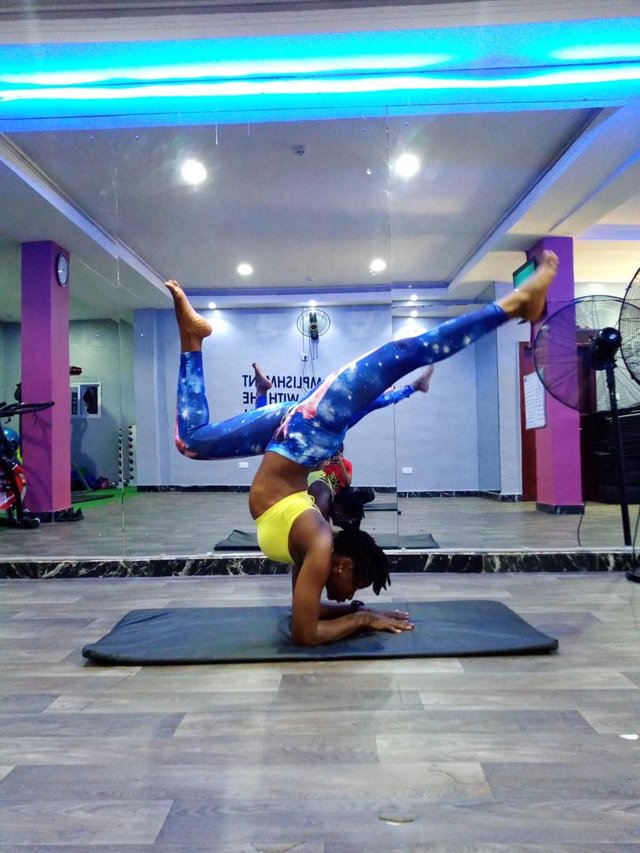 Have missed being on steemit, am back for good...Get ready to see more yoga here on my blog...
Love And Light always!!!
❤❤❤
@nigerian-yogagal