Well actually wait a bit more,
Prices are getting down drastically atm as all of the crypto market decided to wear red today.
Steem is at the price of 56k Sat or 0.00056000 btc for the guys who like it that way.
It took a big decline today going all the way from 72k to 56k, I would say wait a bit more.
It might go all the way to 50k, if it doesn't and it stabilizes then buy it at this price which is awesome.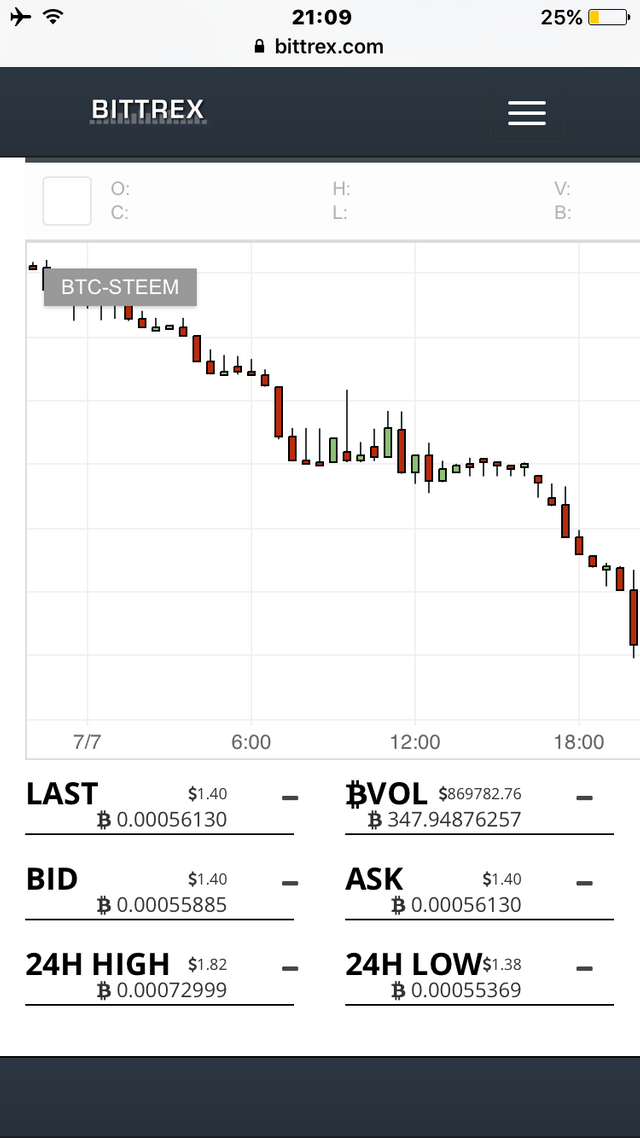 I predict it will go all the way back to 75k in the next few days so get your fare share right now!
Due it by your own diligence, I don't want people that don't understand to buy and then panic sell if it doesn't go up soon enough for them...