The Great STEEM Battle of 2020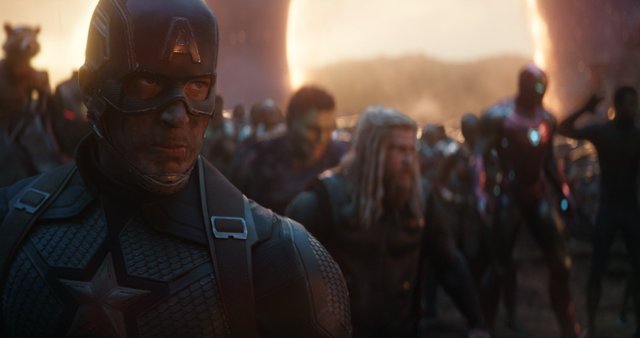 Today, the Avenger's Endgame scene was reenacted in the blockchain industry. As the world watched, the decentralized community known as STEEM went head-to-head with one of the most powerful forces in all of cryptocurrency.
What started out as an almost hopeless situation quickly turned into a fiery resolve to defend the chain at all cost. From there, the movement became a resounding war cry that shook the Twitter-verse.
People started to step away from the SELL button and instead started to smash the BUY button...the POWER UP button...the WITNESS VOTE buttons. This wasn't about money to us. It wasn't about ROI or stake or making the smart play.
Smart investors don't "buy in" when the building's on fire, people are screaming, and the place is surrounded by a hostile army, tank guns all pointed at the asset in question.
No. Investors we were not. This was not a money fight. At least, not for us. We were friggin' soldiers going to war. Defending our home.
Today, I sold most of my liquid TRX and traded it for STEEM. I powered up, trying to make my witness vote worth just slightly more. In all honesty, it really wasn't that much. But I had to do something. All of us were compelled to DO SOMETHING, even if it was only a little bit.
Many of you spent the day making posts, creating Tweets, participating in Discord, rallying the troops, powering up, educating, informing, providing support, and howling into the storm "YOU SHALL NOT PASS!"
And the world took notice.
The exchanges backed down. Hostile witness votes were relinquished. At the time of this writing, we have regained 10 of the Top 20 witness spots.
History was made. Plenty of people will analyze and dissect what happened. There will be talk of misuse of funds and DPOS and all the rest. But I think the biggest takeaway...the one thing that all who hear this story can agree on...
...is that you don't mess with the STEEM community. They're a bunch of [email protected]$$ mofos.
---
Credit: Image rights for the scene from Avengers: Endgame belong to Marvel and Disney.