STEEM Trading Tips And Making More USDT:
As we are seeing that market is going to drop more day by day and i am hoping that the market will be more drop so it will be a chance for the investor to come to cryptocurrency and they will pump the coins and it will jump again.
From the Chart analysis i have founded that it will break the support point as soon as it can be and it will go to $0.45 in the next coupe of days as i have strong analysis about the Steem onthe current time .
Analysis:
From This place we have Founded that STEEM is at $0.67 and it will be shortly getting to $0.45 so we will have to wait for that time to buy as many as we can for the future investment on the steem platform!
From the Resistance at $0.45 it will go back to $1.9 Soon in the next couple of month so it is a great chance for the investors to come to steem coin!
The positive point about steem is the steemit plat form where they are able to make approximate 16% APR(annual percentage rate), No other currency giving such chance to make more coin rather tan mining you can make more steems by upvoting content,.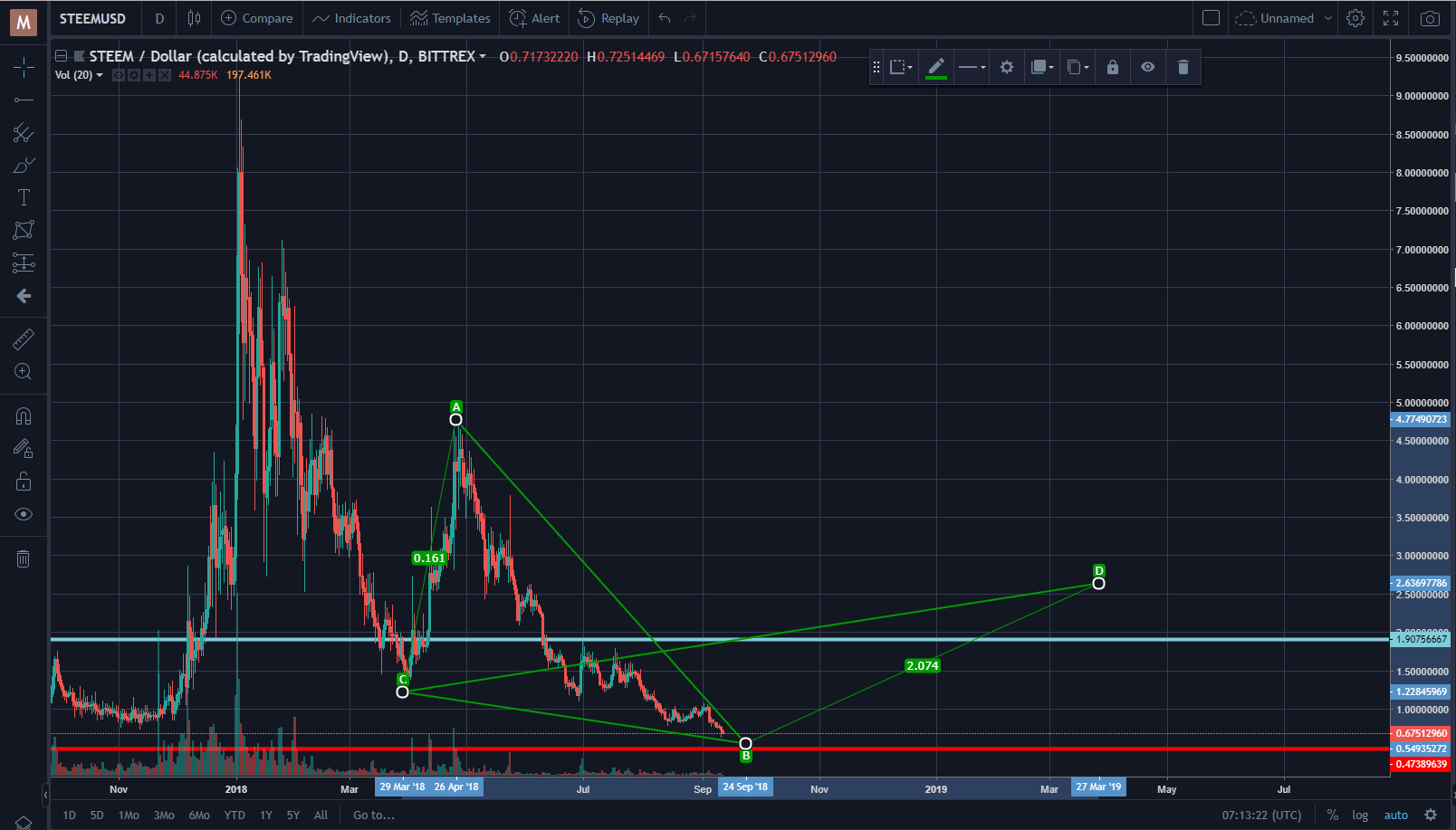 (Steem):
| Current Price | Resistance At | Support At |
| --- | --- | --- |
| $0.67 | $0.45 | $1.12 |

For the current time we should wait for any trading my own strategy is to sell some of the steem and keep USDT , and when the market go below $0.50 buy again , But it is purely my strategy not recommendation to other i post for entertainment and my own analysis and my own way of working.

Disclaimer:
This is for the entertainment for the trading and not a 100% sure trading tips. We are not forcing you to follow our rules and out trading tips all loss will be your and profit too .please try to learn the trading with us and try to follow different pairs. You have to keep in mind that this trading is for taking a small profit for a short term of trading we cannot placed a long term trading on the cryptocurrency as the volatility is very high on the crypto market so we will try trade in short terms only.




Details Of Source :
Binance.com