I've officially been on steemit for 69 days. I know that's a bit irrelevant to the title of this post but I thought to myself, hey maybe this is a good milestone to make a helpful post for new minnows swimming onto the platform. I am a huge advocate for investing in products and websites that we use on a daily basis. What better place than right here, where it can actually immensely help pave your path to success. So here's my step by step guide on how to buy steem/steem power with US Dollars or Bitcoin.
There are probably a few other ways to purchase Steem, but I've found this method to be the easiest/fastest.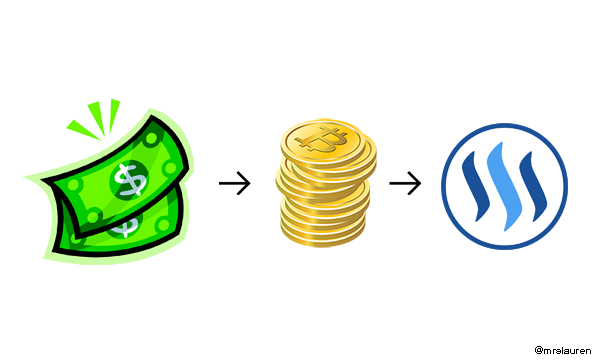 Steps:
1 . Go onto coinbase.com, and log on or sign up if you don't already have an account. I've found coinbase to be the easiest of exchanges to directly use US dollars to buy bitcoin. If you don't already have an account, unfortunately it might take a couple days to verify your identity ect.
2 . Once logged in, you and click on the buy/sell tab above your dashboard and enter in the amount of USD you wish to spend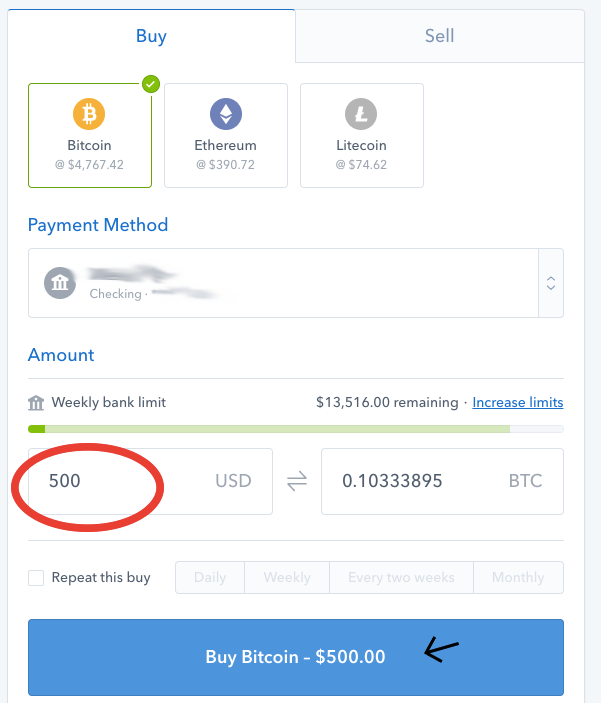 3 . After you have purchased your Bitcoins, login to Steemit.com, and open your wallet. Your wallet can be found by clicking on the "Wallet" link under your 'profile' picture icon. (It is in the upper right corner of the Steemit website.) Then click on the "Buy Steem or Steem Power" button under the wallet tab.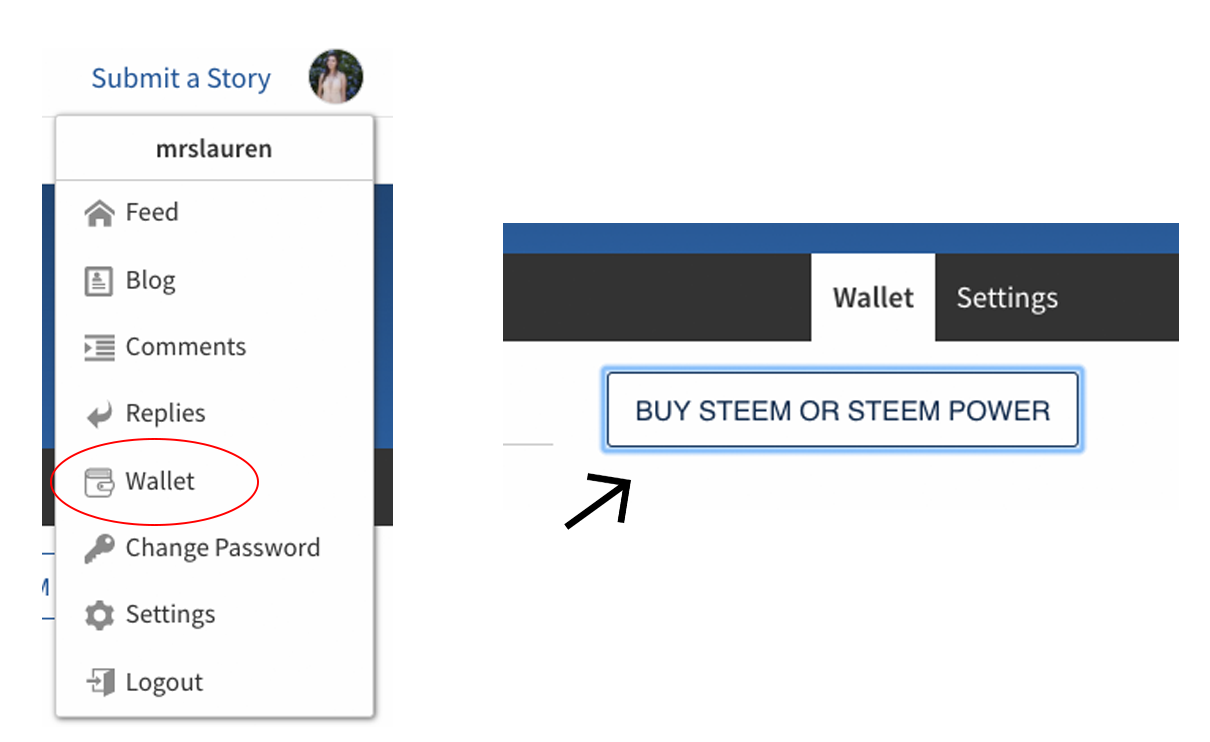 4 . This is going to pull up a new window with the Blocktrades website. Here you can calculate apprx. how much steem you'll be receiving depending on how many bitcoins you purchased. Under your steemit username click on "get a new deposit address".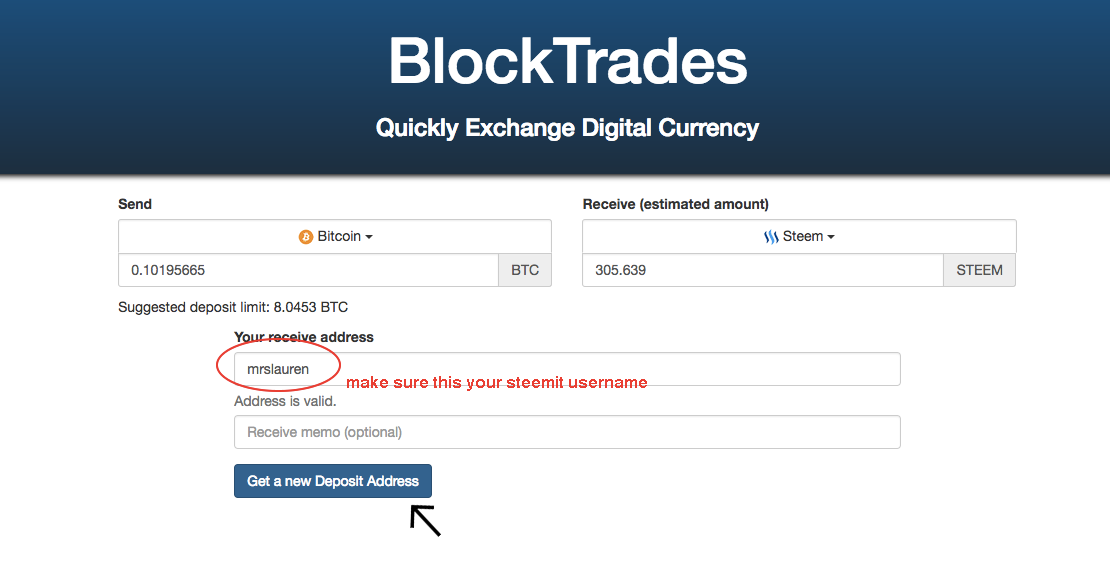 5 . Then after a few moments a btc address and a QR code will pop up below where you clicked. Here you want to copy the btc address provided. If you somehow miss a letter or enter in the address incorrectly, then your btc is gone forever. So make sure you enter/copy it perfectly.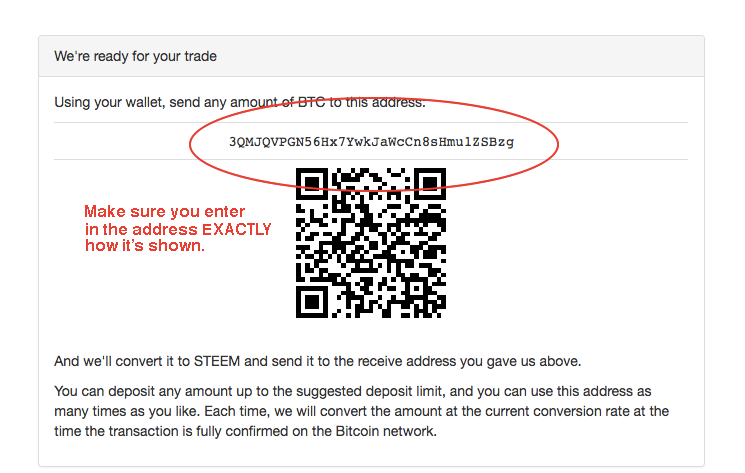 6 . Now you want to back to coinbase, and click on the "Accounts" tab above your dashboard. Here you will see your wallets and the amount of btc you just purchased. Click on "Send" under the according btc wallet with your funds.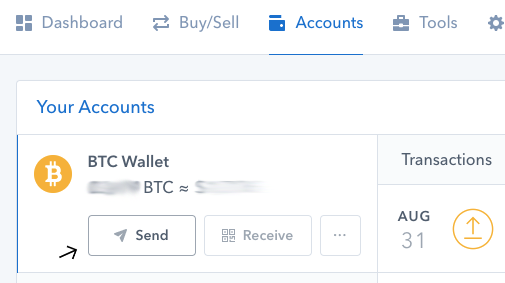 7 . A popup will come up, prompting you to enter in all the information to send the btc. Here you want to enter in the address you copied from blocktrades.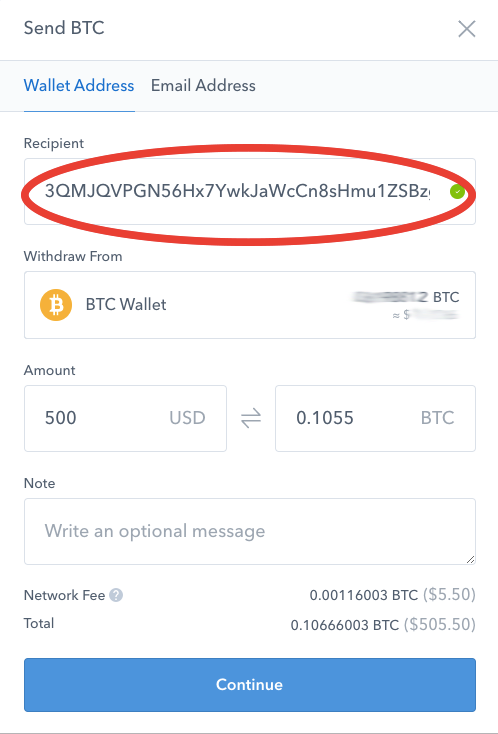 8 . Now enter the amount of btc or usd that you want converted into steem. You can also add a little note below if you want a reminder of this transaction. Then click continue and send!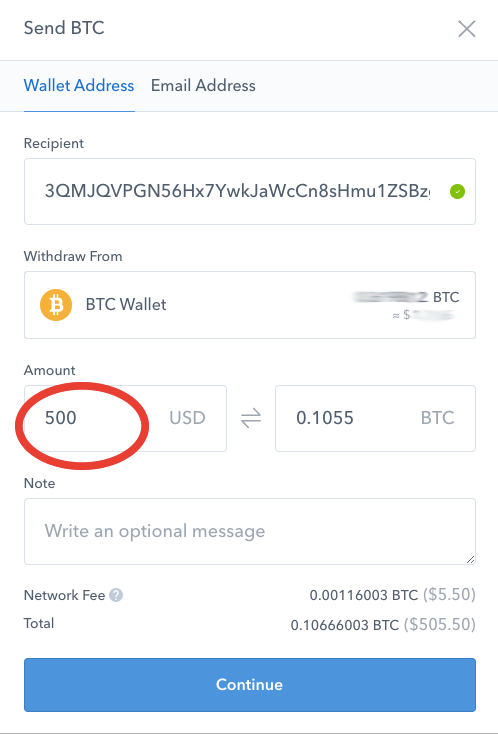 9 . It will take a few minutes for your transaction to be sent, but it shouldn't take more than around 10 minutes. Make sure you keep your blocktrades window open you can see once the btc has arrived and converted. You should also see a little red notification above your profile on steemit, notifying you that you've received the transaction.

10 . This 10th step is of course optional, but personally there's no better way to use your steem than powering up into Steem Power. Once the transaction is finalized, go back to your wallet and click on the little grey arrow next to your Steem amount. Then click on "Power Up". This will then prompt a window asking how much of the steem to convert to steem power. Enter in the amount you see next to balance to power up all the steem you purchased.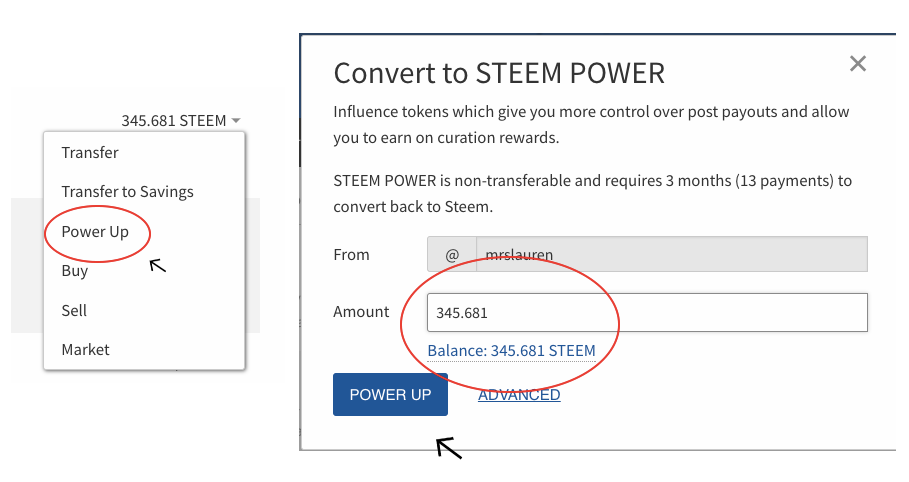 And you're done!

I hope you found this guide useful! I know that there are a few different guides out there but I didn't find one that was up to date. If you have any questions, please feel free to leave a reply.