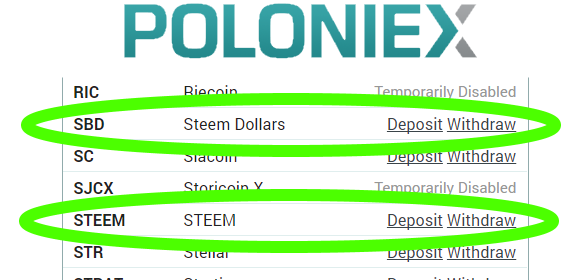 Quick, it may be time to transfer your Steem and SBD from the grips of Poloniex! For some time, Polo has "Temporarily Disabled" both Steem and Steem Dollars (SBD) from being traded. I just noticed it is back!    
Although this is great I still have serious trust and confidence issues with Polo, as my outstanding SJCX deposit transaction service request is now 26 days old without even an acknowledgement from the support team. SJCX is also still in the "Temporarily Disabled" state of limbo. So, I think I will take this opportunity to divest my SBD and Steem from Polo and look towards a trusted crypto market service provider.   
Whichever you choose, it is good to have access back to our crypto assets!    
Get the word out!  Upvote and Resteem