Goodbye Steem.. See you boys on the other side! HIVE is coming!! [ITA/ENG]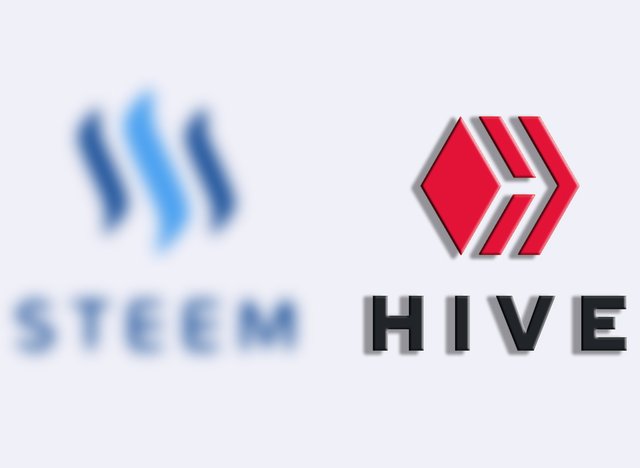 ---
Un saluto a tutti,
oggi è un giorno importante e per questo ho deciso di scrivere un post nella mia amata lingua, l'italiano.
Dopo svariati tentativi di centralizzare la blockchain di STEEM, che invece come caratteristiche principali annoverava la resistenza alla censura e la decentralizzazione, la reazione tanto attesa c'è stata.
---
Prima però permettetemi di fare un passo indietro per spiegare cos'era STEEM: una blockchain totalmente fondata su una comunità che ne costituiva il suo vero punto di forza.
Credo che proprio questo aspetto sia sfuggito a chi ha cercato di appropiarsene pensando che questa comunità avesse un prezzo.
In questo Justin Sun ha sottovalutato completamente le persone che compongono questa comunità e che sin dai giorni seguenti all'acquisizione di Steemit (e del suo stake) e delle dichiarazioni completamente fuori luogo dello stesso, hanno dimostrato che il gruppo era unito nel cercare di preservare quei principi su cui STEEM si basava.
La lotta dei voti verso i testimoni che cercavano di evitare un fork che avrebbe sicuramente distrutto tutto quello per cui in molti avevano duramente lottato, è servita a un team molto nutrito formato da eccellenze in vari campi (programmazione, marketing, sviluppo) per creare qualcosa che sarà ancora più unico di STEEM:
sto parlando della nuova blockchain HIVE che prenderà vita il giorno 20 marzo dal fork di steem.
---
Questa blockchain in partenza sarà una copia esatta di STEEM (chiavi, wallet, post) ma da quel giorno in poi non avrà più nulla a che vedere con steem.
A noi utenti non sarà richiesto nulla, perchè avverrà tutto in automatico ma da quel giorno in poi i post scritti su HIVE non saranno disponibili su steem e viceversa.
Molte Dapps si sposteranno su HIVE e quindi prevedo tempi bui per Sun e quello che resterà di Steem.
---
Non voglio dilungarmi oltre, se vorrete maggiori informazioni potrete leggere il post ufficiale:
https://steempeak.com/communityfork/@hiveio/announcing-the-launch-of-hive-blockchain
Io ovviamente mi sposterò subito su HIVE, quindi questa è la mia ultima traccia sulla blockchain di STEEM, che è stata la mia casa per due anni e mezzo ma che lascio senza rimpianti perchè sono sicuro che HIVE sarà una casa più confortevole e in linea con i miei principi.
Un saluto a tutti e...
.. ci vediamo dall'altra parte!
---
---
---
The English version is a translation of the original in Italian for information purposes only and it's translated by google translator.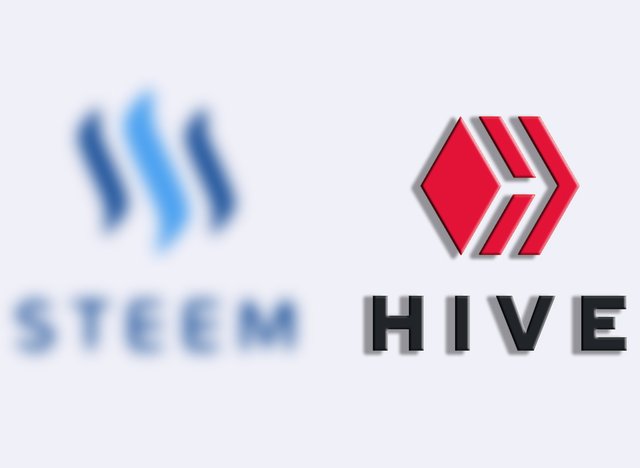 Hello everybody,
today is an important day and that's why I decided to write a post in my beloved language, Italian.
After several attempts to centralize the STEEM blockchain, which instead included the resistance to censorship and decentralization as its main features, the long-awaited reaction was there.
---
But first, let me take a step back to explain what STEEM was: a blockchain totally founded on a community that was its real strength.
I believe that precisely this aspect has escaped those who tried to appropriate it thinking that this community had a price.
In this Justin Sun has completely underestimated the people who make up this community and that since the days following the acquisition of Steemit (and its stake) and completely out of place declarations of the same, have shown that the group was united in trying to preserve those principles on which STEEM was based.
The struggle of the votes towards the witnesses who tried to avoid a fork that would surely destroy everything for which many had fought hard, served a very nurtured team formed by excellences in various fields (programming, marketing, development) to create something which will be even more unique than STEEM:
I'm talking about the new HIVE blockchain that will come to life on March 20 from the steem fork.
---
This outgoing blockchain will be an exact copy of STEEM (keys, wallets, posts) but from that day on it will no longer have anything to do with steem.
We users will not be asked for anything, because everything will happen automatically but from that day on the posts written on HIVE will not be available on the steem and vice versa.
Many Dapps will move to Hive and therefore I foresee dark times for Sun and what will remain of Steem.
---
I don't want to go further, if you want more information you can read the official post:
https://steempeak.com/communityfork/@hiveio/announcing-the-launch-of-hive-blockchain
Obviously I will move immediately to HIVE, so this is my last track on the STEEM blockchain, which has been my home for two and a half years but which I leave without regrets because I am sure that HIVE will be a more comfortable and in line with my principles.
Greetings to all and ...
.. see you on the other side!