I often think about the selling pressure that projects like STEEM have to deal with. I mean, it seems somewhat obvious to me that when the prices are so low, like they are now, more and more people would opt to hodl as we say. But, it doesn't seem to be the case at all.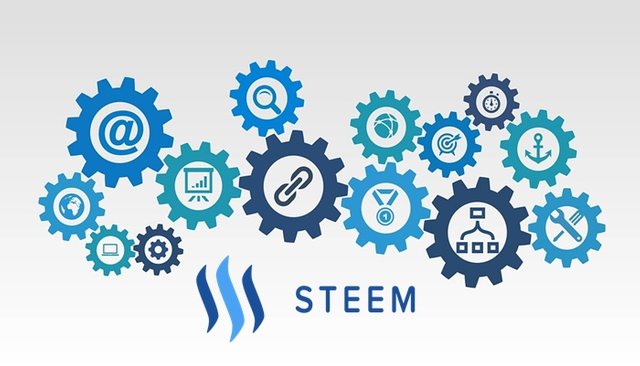 This is not to say that there are no people taking advantage of the low prices, I for one have been powering up everything I can, and know of other users who have also taken this approach. That being said, the slip down in Satoshi valuation tells me that the sell pressure is not really easing up, and I can't help but to speculate on the reasons why this is.
There are those who live off STEEM and thus require to sell, but they are not the majority and dare I say the volume of STEEM that gets sold for this purpose is probably insignificant. So, where is the big chunk of sales coming from? Is it really coming from Steemians?
One could say without a doubt, that there's a considerable amount of people who are just STEEM traders. This is to say that they don't participate of the community in any way, they simply read charts and try to catch the waves. These speculators are important for liquidity, and thus are necessary for the health of the ecosystem. But, do they truly dictate the price? Does the community affect the speculative market at all?
It's not unreasonable to think that if more and more people would power up, the result would be that we would dry up supply and thus demand would take over. In this sense, it seems obvious to me that the community can affect the speculative market through long term behaviors. But, the truth is that there is little to nothing anyone can do, to affect the behaviors of the masses simply through logical reasoning.
So what's the answer, you may ask? I think the answer is so complex, that it's probably impossible for me to break down on a single post. Truth is that the way that supply dries up is connected to experiential value, not just the value of STEEM as a virtual commodity. This makes it to where the only plausible solution is to have more projects that focus on creating an engaging experience for users. Of course we have games and other dapps that are working on that front, and yes they are contributing, but in a macro sense they've not taken over the tendency, at least not yet.
It's also very likely that most of the sell pressure comes from the cost of paying for the infrastructure of STEEM. This means basically, that the programmed sells offs of Steemit Inc which are necessary for them to hit payroll and pay the bills, added to the sells from witnesses and RPC node operators, etc, are too heavy at the moment. Could this be solved? Well, it seems that on this particular front we are making way.
As a matter of fact, it's speculated that with the full implementation of MIRA the cost for Witnesses would fall so low, the break even point for TOP 20 witnesses would be under 1 cent STEEM. If those numbers are accurate I'm not entirely sure, but they do seem promising.
All this writing and random thoughts to ask: Are you taking advantage of these low prices?
MenO