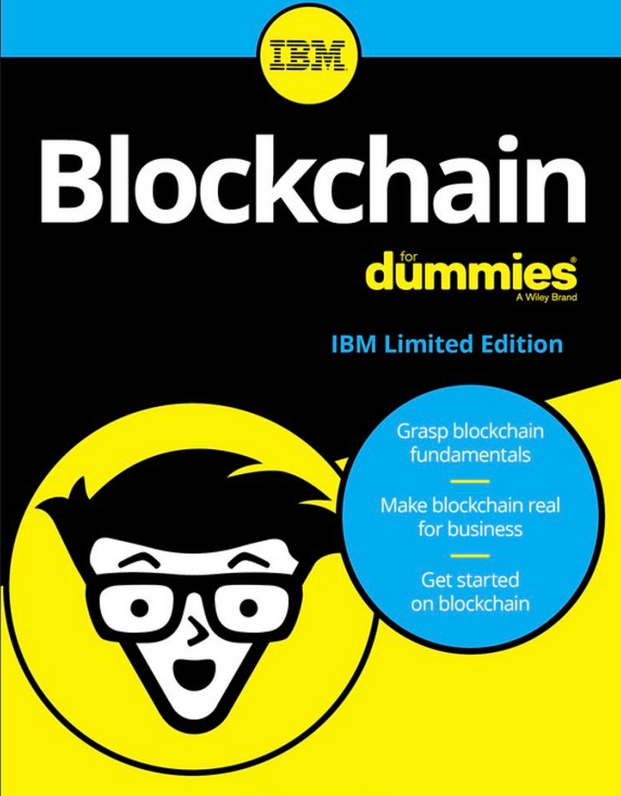 The title practically says it all.
Last week while at Consensus 2017 in New York, I visited IBM's booth and chatted them up for a bit to see what they were up to. At their booth, they were giving away physical copies of their short book "Blockchain For Dummies." But they were also giving away copies of the book in digital form, pretty sweet deal! It's geared toward newcomers to the space to help them understand WHAT a blockchain is, HOW it works, etc.
Many people on Steemit probably come from other social media outlets and may think that Steemit is "just another social media website that just so happens to be crazy enough to give away a bunch of money," and that cannot be further from the truth! Steemit is actually built on top of the graphene based Steem blockchain.
"What is the Steem blockchain?" You might find yourself asking. Well, to answer that, you should read the official whitepaper located here: https://steem.io/SteemWhitePaper.pdf It's actually pretty fascinating stuff and I implore you to read it.
Now, you might find yourself asking "So uhh, what's a blockchain?!" That's where the book "Blockchain For Dummies," may come in very handy to you! Luckily, IBM is being kind enough to spread this publication around free of charge. So if you want to expand your knowledge of the cryptocurrency world and how it all ticks, this is an excellent starting position. If you find it useful, send it to people that you know that you may think would find this interesting or useful. Knowledge is power!
IBM's eBook "Blockchain For Dummies," can be downloaded free of charge here:
Click here to download IBM's "Blockchain For Dummies"
Please feel free to resteem this post to spread the wealth around!
Thanks for reading!