MATRESHKA - ВАШ РУССКИЙ WITNESS
Уважаемые Steemers, Мы Matreshka, кандидат из Русского Сообщества Steem, а также команда блокчейн энтузиастов и сторонники криптовалюты. Мы активно используем крупнейшие Российские платформы социальных сетей с тех пор, как появилось сообщество Steem, благодаря чему наш голос был услышан в Twitter, Facebook, Whatsapp, Telegram, Viber и т.д.
Мы также создаем возможности для нашего онлайн-сообщества, переходить в оффлайн. Наши оффлайн-встречи могут похвастаться Российскими блокчейн инсайдерами и успешными бизнесменами в качестве участников; время от времени мы проводим тематические диалоги и специальные АМА-интервью с целью создания эксклюзивной коммуникационной платформы для инсайдеров российской индустрии. В настоящее время у нас более 10 тысяч подписчиков.
---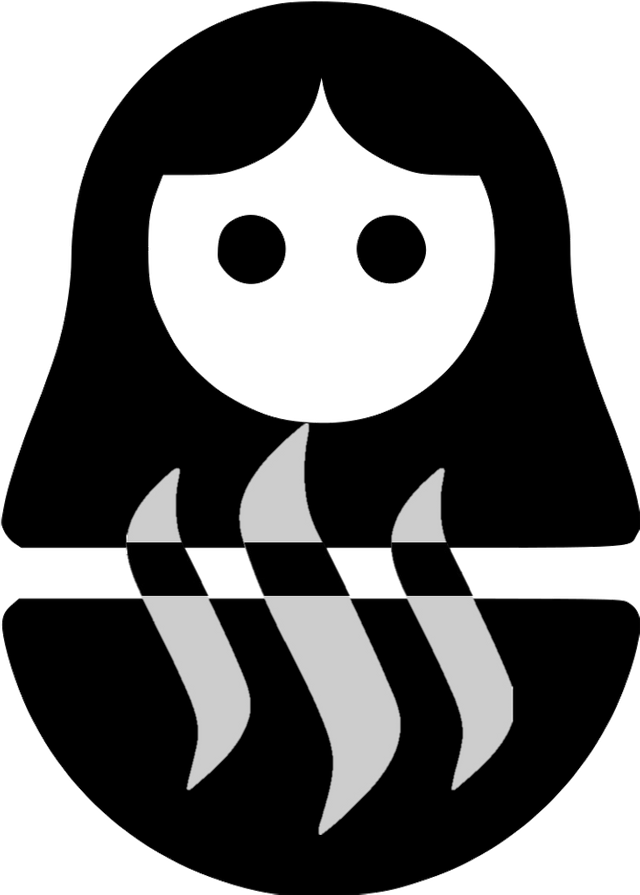 ---
Наша команда
Matreshka - это региональное сообщество с богатым опытом работы в индустрии. В состав нашей команды входят инженеры, окончившие МГУ, сторонники Steem и TRX из финансовой индустрии, эксперты индустрии, имеющие большой опыт в бизнес-инкубации, а также специалисты по топологии и криптографии. Наша общая блокчейн цель привела нас в Steem, где мы посвятим себя содействию его развитию вместе с нашими коллегами.
---
Мотив становления Steem Свидетелем
Наше решение вступления в качестве Steem свидетеля принялось путем серьезного рассмотрения. Как первые члены и сторонники сообщества, мы поражены мягким ответвлением, злонамеренно выполненным в блокчейне Steem. Steem мог бы использовать приобретение TRON для мобилизации ресурсов и омоложения вялого сообщества. Но его дух был полностью оставлен некоторыми людьми, которые пожертвовали интересами общества ради своих собственных выгод. Мы не можем допустить, чтобы это повторилось. По этой причине Matreshka стремится стать свидетелем защиты сообщества Steem и его сети в целом, прилагая серьезные усилия, чтобы помочь поднять Steem на следующий уровень.
Наши принципы как Свидетель
Оставайтесь независимыми для защиты экосистем Steem и TRON.
Быть открытым и сотрудничать в поисках взаимной выгоды с Steem сообществом.
Выполнять транзакции на сети для обеспечения прозрачности.
Наши обещания в качестве Свидетеля:
Защитить Steem блокчейн от внутренних и внешних хакерских атак и бороться с любыми вредоносными soft fork действиями.
Стремиться помочь спроектировать основу экосистемы и построить вертикальное сообщество Steem- Matreshka, которое будет время от времени проводить онлайн-мероприятия AMA и Встречи, чтобы прислушиваться к предложениям и изучать будущее развитие сообщества, выпускать обновления и выпускать оригинальную документацию и информацию для всех сообществ.
Проводить регулярные онлайн тренинги, чтобы помочь многим блокчейн энтузиастам узнать больше о Steem.
Контакт:
Telegram: https://t.me/MatreshkaRU
---
---
---
Dear Steemers, here's Matreshka, the candidate from Steem's Russian community and a team gathering blockchain enthusiasts and cryptocurrency followers. We've been actively engaged on major Russian social media platforms since the birth of the Steem community, and have made our voice heard on various channels including Twitter, Facebook, Whatsapp, Telegram, Viber, etc. We have also been devoted to bringing blockchain and encryption technologies from online to offline through providing offline bonding opportunities for our online community. We have held offline Meetups gathering Russia's blockchain insiders and specialists as well as occasional themed talks and AMA interviews, all in an effort to build a communication platform exclusive to Russia for industry insiders. Currently, we have reached out to over 10k followers.
Our team
Matreshka is a highly vertical regional community with rich experience in the industry. Our team members consist of engineers who graduated from Moscow State University, followers of Steem and TRX from the financial industry, industry experts well-experienced in business incubation, and specialists in topology and cryptography. Our common belief in blockchain brought us together at Steem, where we will dedicate ourselves to promoting its development along with our peers.
Our manifesto
Our decision to run for a Steem witness is made through serious consideration. Recently, a malicious soft fork was executed on the Steem blockchain. Steem could have leveraged TRON's acquisition to mobilize resources and rejuvenate the sluggish community. But its spirit was completely abandoned by some people who sacrificed the interests of the community for their own benefits. We cannot let that happen again. For this reason, MatreshkaRU looks to become a witness to safeguard Steem community and its network as a whole, making solid efforts to help lift Steem to the next level under TRON's firm leadership.
Our principles as a witness
Stay independent to safeguard Steem and TRON ecosystems.
Be open and cooperative to seek mutual benefits with the Steem community.
Complete transactions on-chain to promote transparency.
Our promises as a witness:
Protect Steem blockchain from both internal and external hacking attacks and fight against any malicious attempts to launch soft forks.
In a bid to design the underlying framework of the ecosystem and build a vertical community, MatreshkaRU will from time to time hold online AMA and Meetups to heed suggestions and explore ways ahead, create useful content and release original documentation and information to all distributed communities.
Hold regular training sessions online to help many more fellow blockchain enthusiasts to further learn about Steem.
Contact us
Telegram: https://t.me/MatreshkaRU