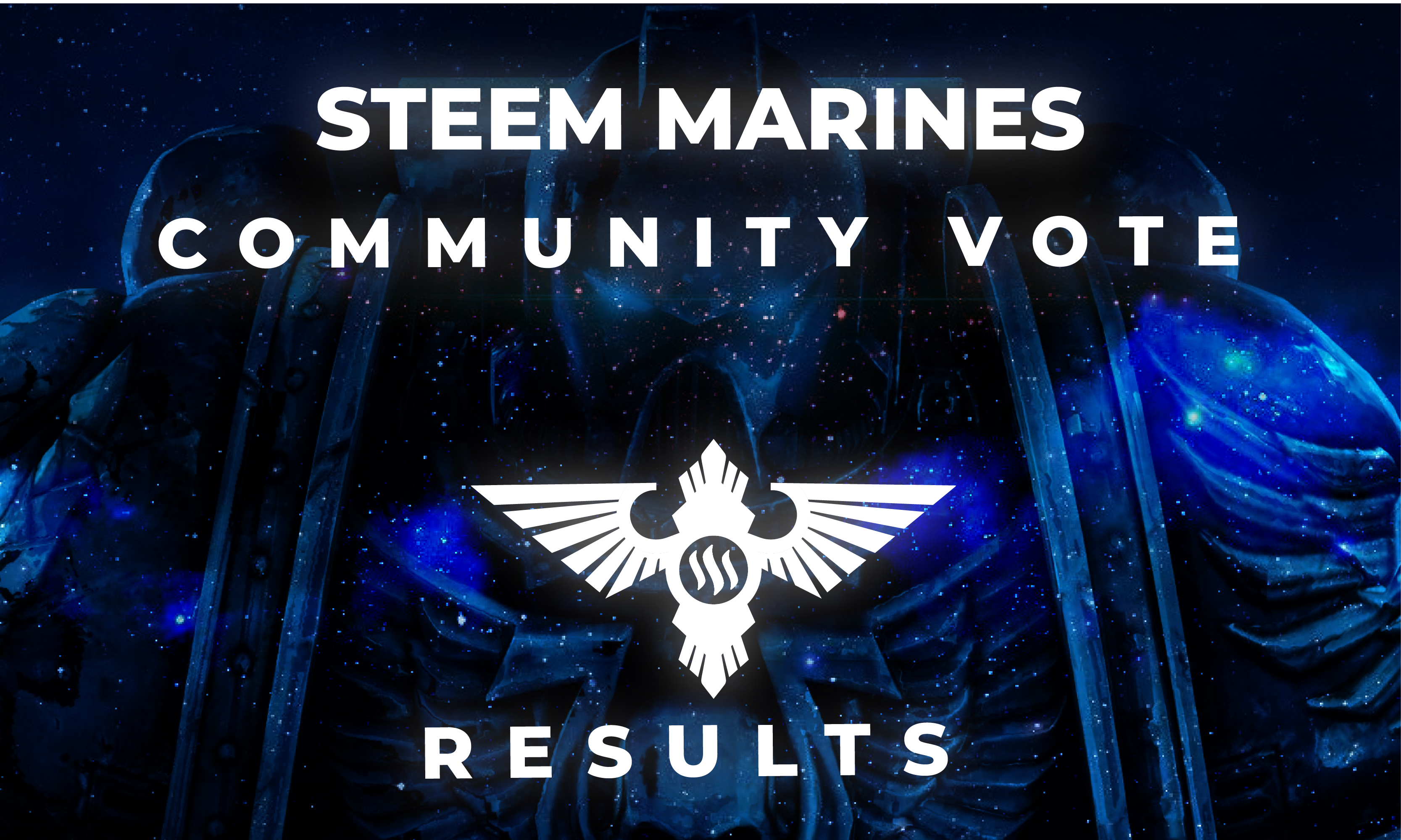 A week ago I posted 6 potential colour schemes that our custom Chapter could use.
And I was surprised at the number of people who wanted to get their voices heard.
I honestly thought that there were only 3 or 4 people actively reading this content, looks like I was wrong big time. 15 Votes.
Honestly, that's a bigger audience than I thought. Or really, 15 people who engaged in the vote.
I know that sounds a bit sarcastic, but you have to take wins when you can and I thought this was a decent win.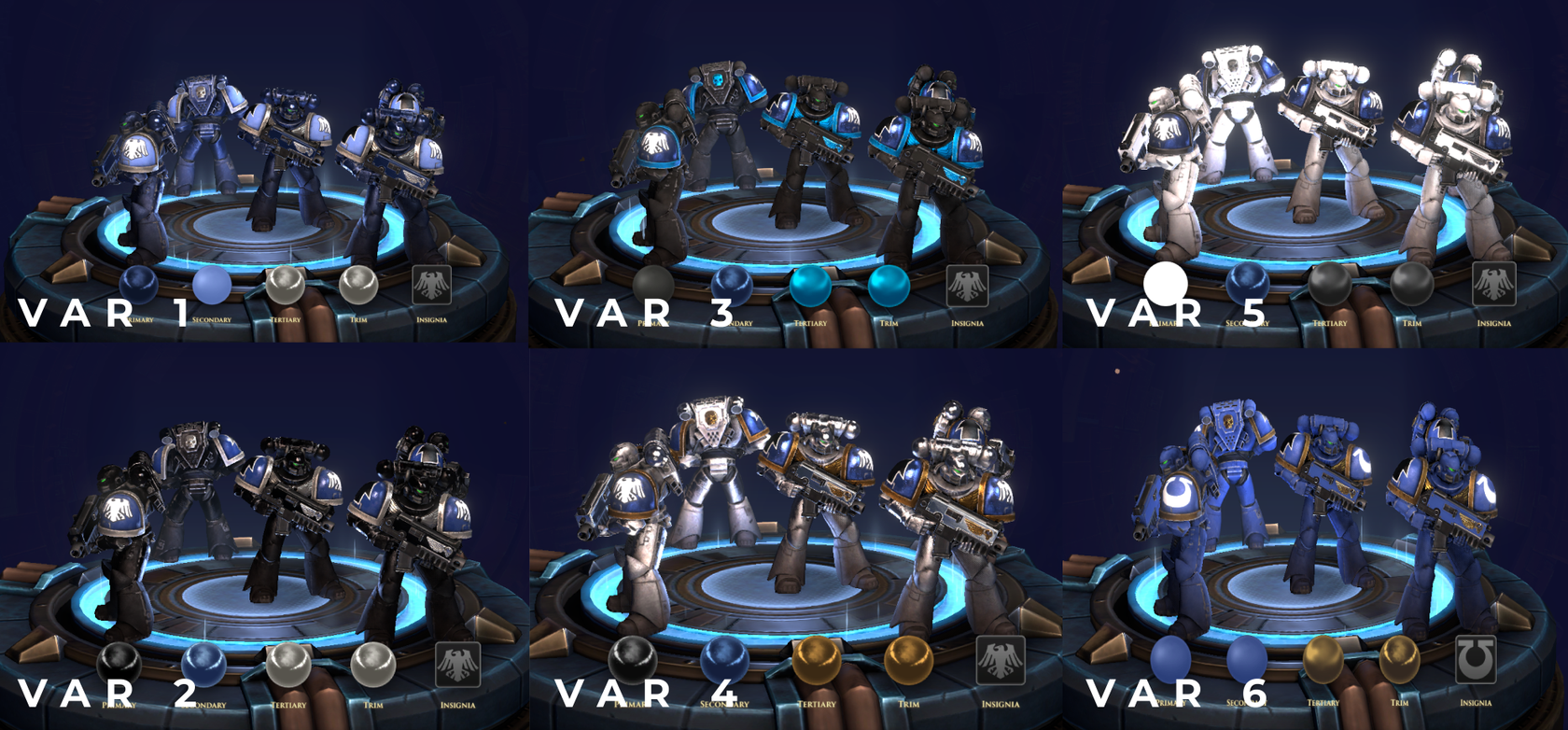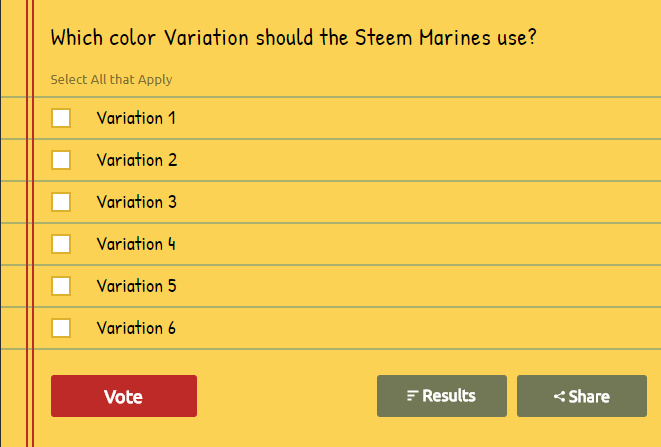 The results of that vote. A 3 way tie!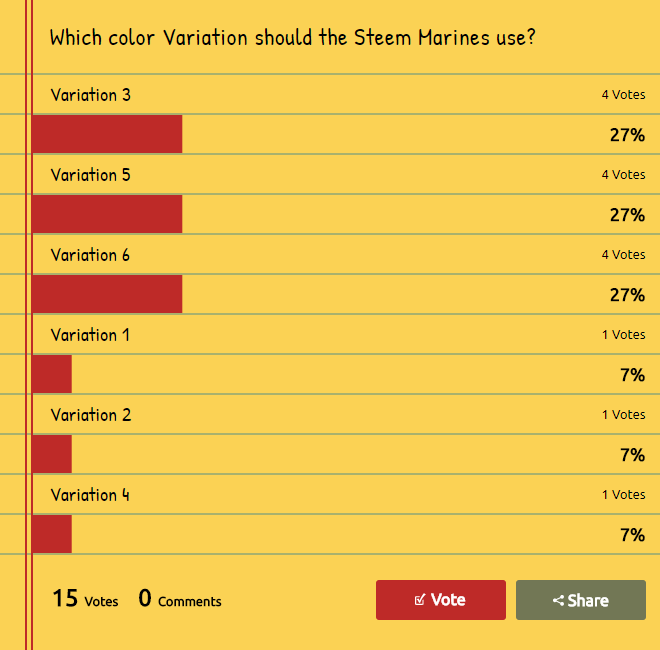 Okay, I was definitely not expecting a 3 way tie.
Variation 3 is a dark color scheme using the steem colors to trim and color heraldry.
Variation 5 is a white color sheme using Gold as trim, and the Steem blue for heraldry.
Variation 6 is [Redacted]
This means we will have to have a new community vote. I will post that in another post. Very soon.
Special Thanks
I really wanted to give a special thanks to all of you guys who participated and followed this content thus far, it means the world to me that there are people out there who are finding this content interesting enough to follow.
Thank you very much you guys.
I'll go ahead and wrap up this post, and stay tuned for the next Vote as we will have to find out which of these variations are going to make the cut.
---
Want to become apart of this?
This is where the magic will be happening. Votes, news, content updates, exclusives will all be available at this discord server.
Everyone is welcome to join, but keep note that this will not be a channel to spam posts in.
This is very much a work in progress, but I have a very general idea of what it will all look like. Everyday I'm hard at work laying the foundation of what could possibly be one of the coolest things that steemit has ever seen.
Share your thoughts
Dialogue is completely open, share your opinions, what you think should happen, what I could do, anything. I will reply to your comments. The is one thing that I'm really looking for feedback on, so any feedback is gold to me.
That's it for this post. Ultimately, we have gotten a lot of things that we're going to need. We still need to get some more stuff, I'll be sharing that with you guys in the next post.
Please leave comments and share your thoughts. And be sure to join the discord server too!
---