Fact: Steemit Sybil Attacked the Steem Blockchain
I've been having a number of Twitter conversations today about the Tron/Steemit/Steem drama. There are a lot of people very concerned about this situation and rightfully so. On February 15th, I tweeted this: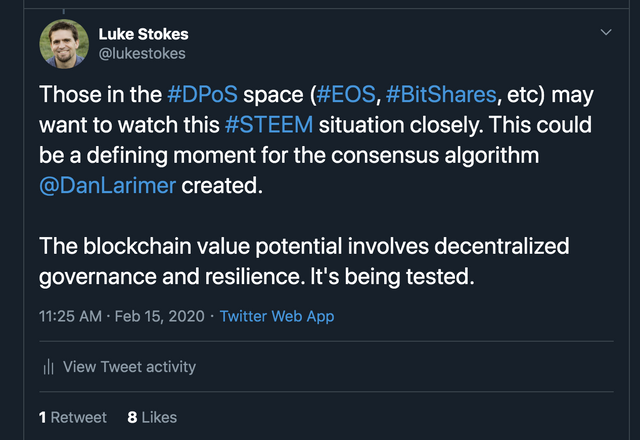 If you've been paying attention the last few weeks, things have gotten really interesting, bringing a lot of media attention such as:
People are emotionally connected to this story because it may impact the way their blockchain property is defined and secured. For a really interesting discussion on property (and this whole Steem debate), check out this conversation:
The second part of the conversation was really interesting because it challenged some of my perspetives on property, mainly that if it's not rivalrous, is it really property? I also appreciated the distinction between value and property. Many, I think, are more concerned with their value being negatively impacted than they are about their property.
There are many sides to the current discussion. Some see the actions of the community consensus witnesses as "theft" because they (temporarily) froze tokens they did not own according to non-blockchain legal frameworks. They did so with support of token holders as demonstrated on chain by the one witness who ran v0.22.3 (which also disabled voting rights, but didn't hinder transfers) being voted out of consensus. They responded here. Some argue there is a legal case to be made about the expectations set on that property and there may even be a fraud cause in the future between Ned and Justin for selling something without full disclosure about the commitments associated with that stake.
I personally think this won't go anywhere because, as has been pointed out on Twitter, the Steemit about page contradicts whatever things Ned said publicly about the Steemit stake (and, in a sense, even the 2017 roadmap statements).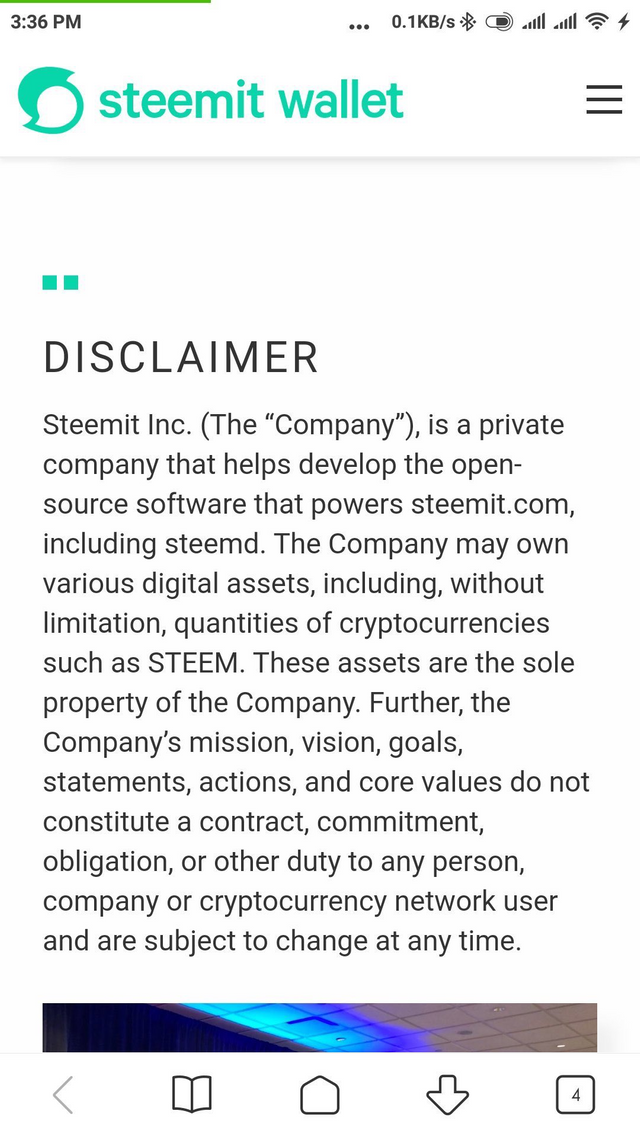 But then there's also this... so... yeah.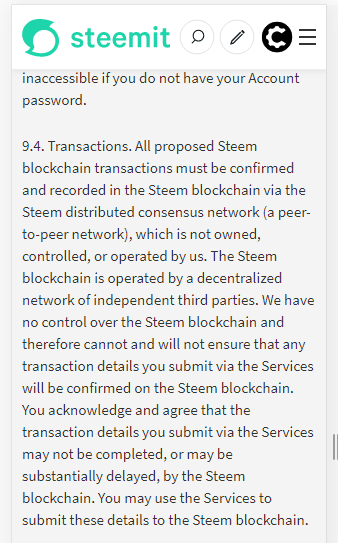 We can go back and forth on this, but ultimately it comes down to the rules on a blockchain are defined by the consensus algorithm of that blockchain. If those rules are followed and those in consensus control are asked to take action to protect the chain, that's in line with the rules. Not everyone may agree, but the rules are still the rules.
The valid chain is based off DPoS consensus. The ninja-mined stake has a complicated past (witnesses were asked by some to fork it off the chain last year, something I will not support). v22.2 temporarily froze the issuer tokens (it was a difficult decision), hoping to communicate with the new owner who had not talked to the community yet (but did make statements, some saw as threats, about the future of their token and blockchain). The response from the new owner was immediate and positive, saying a community town hall would take place. Unfortunately that meeting was pushed far enough into the future to coordinate with exchanges to vote with customer stake to take over and centralize the chain with 20 sock puppets.
Exchanges voting with customer funds was always a theoretical threat to DPoS (HF14 on Steem introduced decline_voting_rights as a way to help with these things, but that's back when the power down was two years, now it's 13 weeks). Now it's a historical reality.
The rules (currently, until they are updated to remove this threat) also allow custodial holdings to vote without the intentions of the "owners" (I use quotes because not your key, not your token) taken into account.
What really happened here and what concerns me most is a Sybil Attack.
In a Sybil attack, the attacker subverts the reputation system of a network service by creating a large number of pseudonymous identities and uses them to gain a disproportionately large influence. It is named after the subject of the book Sybil, a case study of a woman diagnosed with dissociative identity disorder.
If you're not familiar with Sybil attacks and why they are so dangerous to Byzantine Fault Tolerant systems like blockchains, I suggest being less vocal on Twitter until you do.
Steem was Sybil attacked.
Steemit and Justin Sun did it.
Are you okay with that?
---
(P.S. We have friends staying with us this weekend who planned their trip months in advance. I will not neglect their friendship. I may not be super available this weekend.)