ASUS GeForce RTX 2080ti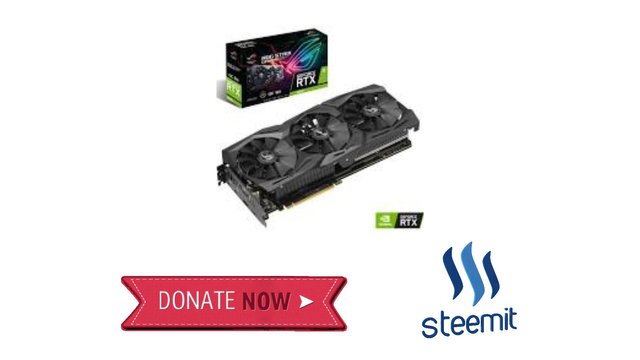 Hello Steemlers, With this post I try a steemit to make a record. This post will be posted until the target is reached. All Upvote will be exchanged in Steem Power to support you as well.
To provide additional support, vote for the comment below. Another method is to vote for the proof-of-burn comment added after 7 days.
or Bitcoin Spende/donation: 14EKovt5NxBaRAAMh16fnVScRj31rJsRaz