TLDR: It sucks. (See what I did there?)
OK, not really, but I could neither resist the wordplay, nor be too impressed after reading (most) of the whitepaper...which I mostly did because I'm sure those of you that want to hear about weren't about to ask.
And yes, I am withholding all content moral/ethical/personal judgments when making this assessment. I merely don't find the core idea all that viable...that is, paying people to consume (free) content that they were already over-consuming at no cost.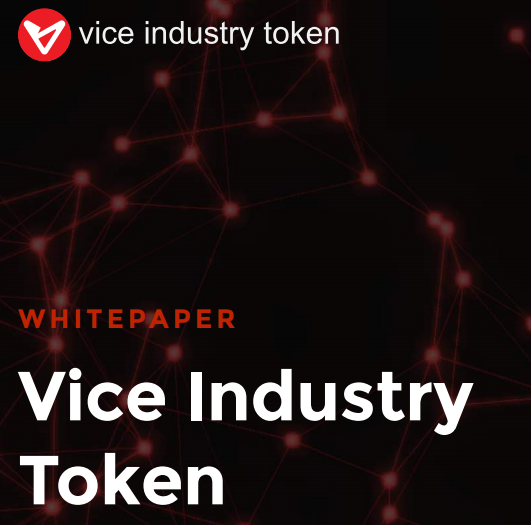 No complaints about page 1, I guess.
For those unaware, the Vice token is a project based on a fork of the Steem block-chain that aims to pay users for viewing pornographic material, similar (but, uh, not really) to how users are "paid" for engaging with content on Steem (in this context, curation is the closest analogy.)
Distribution will be partially handled by an air-drop to all Steem holders "at block 18,500,000," which makes this a project of particular interest for all Steem hodlers, regardless of their puritanical leanings (or lack thereof.)
Even in theory, this is a tough proposition. I would consider proper realization of the "vision" for this project as near-herculean in difficulty. Attempting to pay users for porn viewing is only going to drive the value of your metric (clicks, videos viewed, etc.) down to the rate of the lowest Chinese or Malaysian click-farms. When I got priced out of the "online game gold sales" market, that was about 11 cents/hour for Chinese farming labor, and this was a decade ago, before automation really took over.

Page 2, on the other hand...we're not off to a good start.
If Vice pays out any decent amount for use, it will be abused. If it doesn't, who exactly will pay cold, hard cash to buy tokens whose main value proposition is to get themselves paid for engaging in "vice"? Of course, perhaps the project's future will unexpectedly ride on the percentage of sex addicts who are also Steem whales =)
One might also presume, based on the following passage, that privacy when engaging in, ahem, one's online activities will not exactly be a core feature:
"The foundation of ViceToken.com is built on a "fork" of the code that powers the opensource Steem blockchain, which generates and distributes Steem tokens as users consume internet content..."
" simultaneously recording proof of such interactions on an immutable ledger."
However, there is one thing you certainly can't fault the team for - their bullishness on Steem. They seem rather assured of Steem's viability well into the future, as you can see in their token distribution info: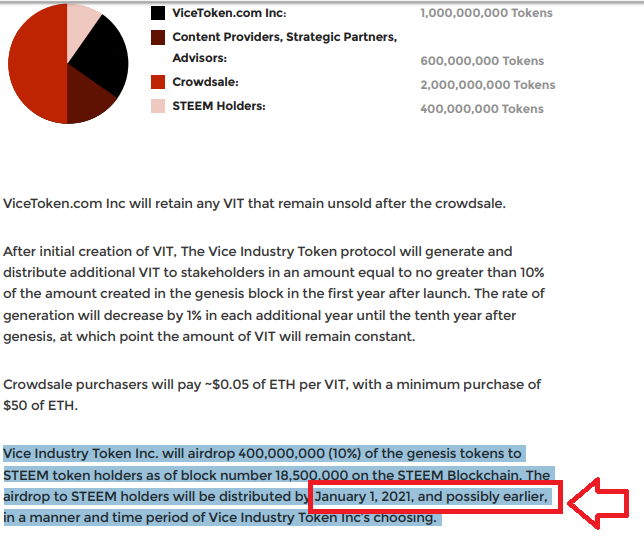 Unfortunately, they are not burning the excess tokens, instead choosing to retain them; better luck next time, investors.
"All unsold tokens at end of the crowdsale will be retained by Vice Industry Token Inc.."
It would certainly be good for all Steem users (and, uh, regular porn viewers) if this project turned out to be a resounding success.
Try SteemFollower today and get rewarded for every vote!
See my explanation of SteemFollower here.

Join us at the Minnow Support Project! (click me)
We also have a Radio Station! (click me)
...and a 5000+ active user Discord Chat Server! (click me)
Almost 80% of Steemians do not vote! If you wish to make me your witness voting proxy, I will attempt to vote in Steem's best interest based on the information in my witness reports. You may set me as your proxy by clicking here and scrolling to the bottom of the Witness Voting page. Proxies are instantly revokable at any time.

Join the Steemit Poker League! (@spl)
World's Largest Cyptocurrency Freeroll Poker Site, open only to Steemians!
Sources: https://vicetoken.com/static/Vice_Industry_Token_Whitepaper.pdf
Copyright: Vice