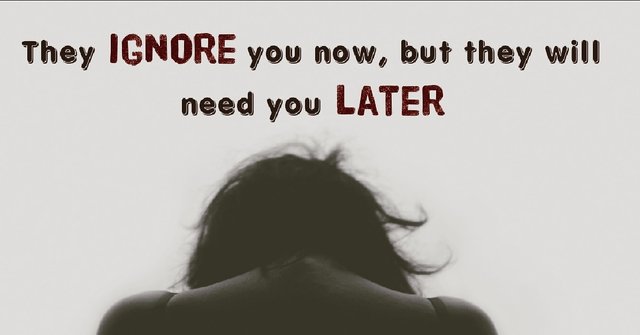 You get ignored, and I know it is a bad feeling.
Why you get ignorance ?
-> you might not be interesting.
Why some people see you as an uninteresting person while there is an another rude for whom they cares the most.
-> That shows, you give too much.
You are always a helping hand in his or her life, always ready for them to be a shoulder to cry on.
#Respect Yourself# #Respect Your Being#
There is no need to always take a hold on things.
We are intellectual being, we only learn from our self made mistakes and understand things according to our knowledge.
Know yourself, I'm sure they will need you later.