SteemAPI.com - Steem API Explorer relaunch
Good news everyone! The old Steem API Explorer that used to be hosted on the now defunct steemroll.io domain has been relaunched at steemapi.com. Since steemd.steemit.com was retired I've switched it to using steemd.privex.io instead, the node run by @someguy123.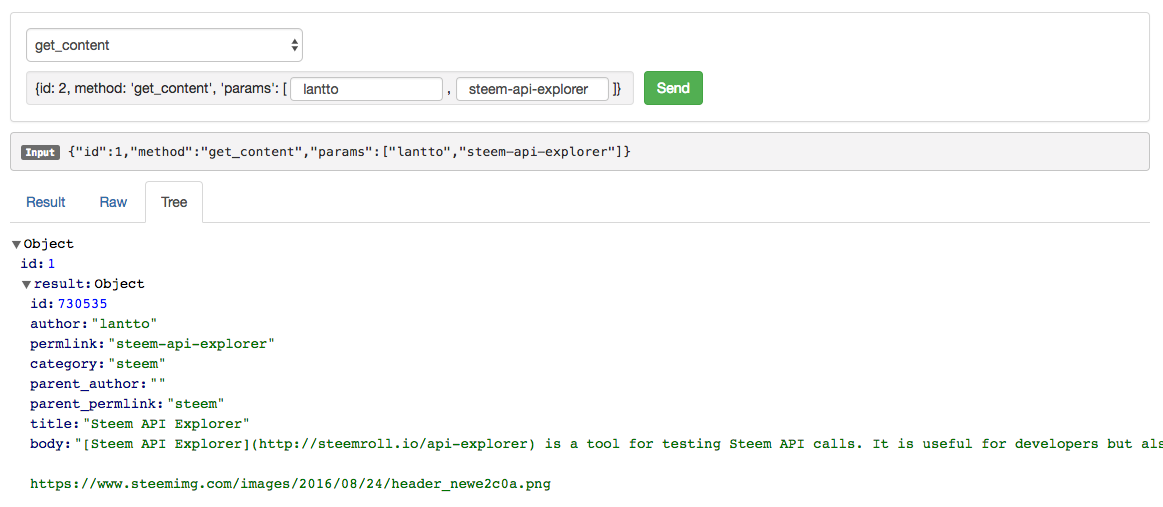 For more information please visit my original post: Steem API Explorer
It's still missing quite a few API methods but I'll get that sorted out. A full documentation of the different endpoints can be found at the Steemit API docs.
I've been away from Steemit for quite a while so if any other service doing the same has popped up meanwhile don't hesitate to leave a comment about it. Also let me know if you have any feedback or suggestions!