I've been watching the daily chart for Steem for a few days, although it has definitely already risen from last weeks bloodbath I think it is set for much more upward movement in the next week or so.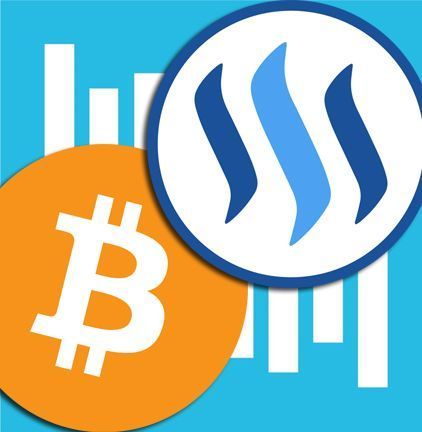 I like the fact that it is showing this on the long term chart as it gives the signal more weight. The MACD indicator has crossed over and there is one bar starting an upward trend. The lesser timeframe charts are also backing this up. Although it could dip a little first, this may be the last time to get in at these prices if you're looking to buy Steem. Hoping it will go back to the previous highs over $2 soon!
Here's the chart: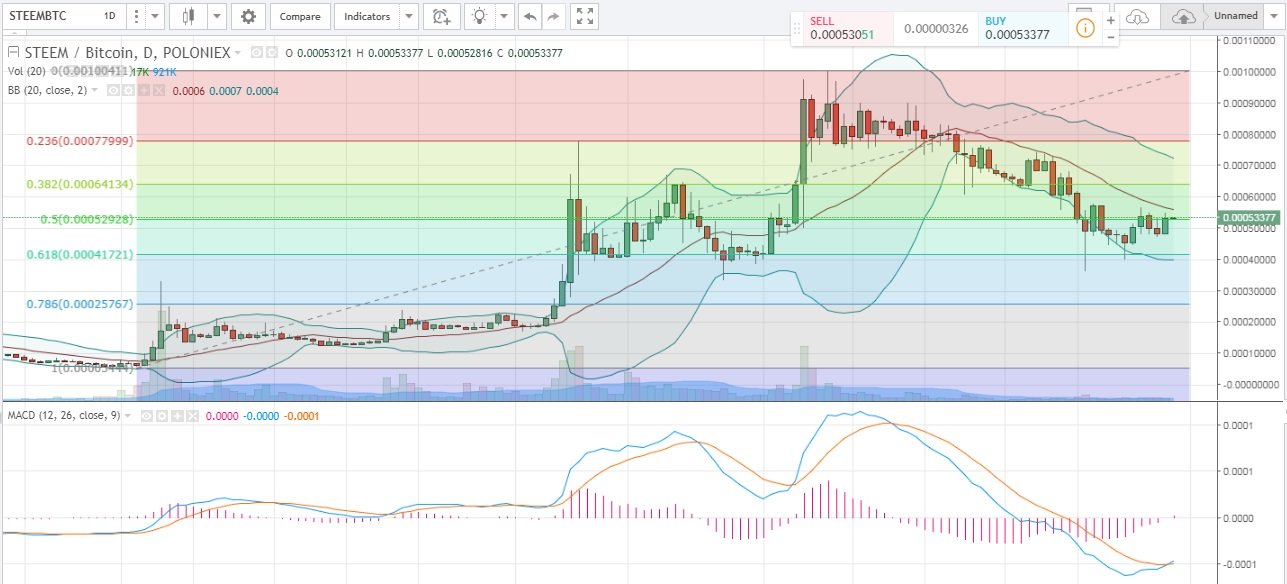 current price 0.00053377
I'm not a professional so please do not invest on my information, its just to show you what I think the technical analysis of the chart is showing.