PROPOSAL FOR STEEMJET CLOUD SHARING PLATFORM
---
Hello sir @dimimp, I have been thinking of a way to play my part in carrying the steemjet community forward.
When you said that we would be focusing on music, videos and other media, I started thinking of a way to make things easy in the community and i came up with an idea of a cloud based platform for steemjetters to share their music, videos and more to anybody, anywhere, and anytime.
I have been working on the whole concept of the cloud sharing idea and i have been able to create some mock ups as to how the platform would work.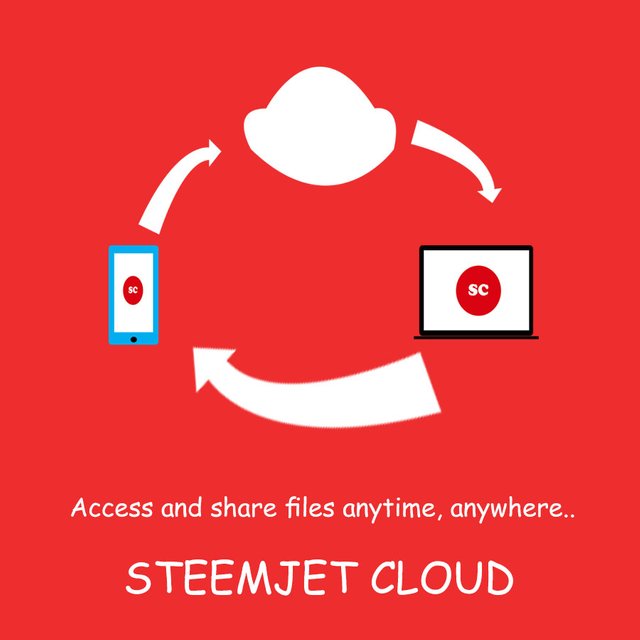 With this cloud sharing platform, our talented steemjetters can upload their files and share it to the entire community to listen to, download and lots more.
Below are screenshots of the entire projects.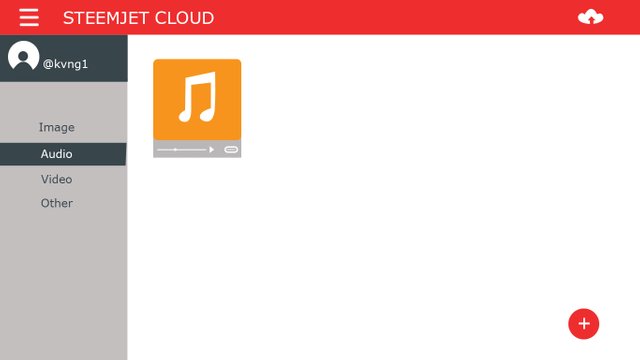 This is a screenshot of the web based cloud platform, The "plus" button on the screen there will allow a user perform numerous tasks like upload, create and more.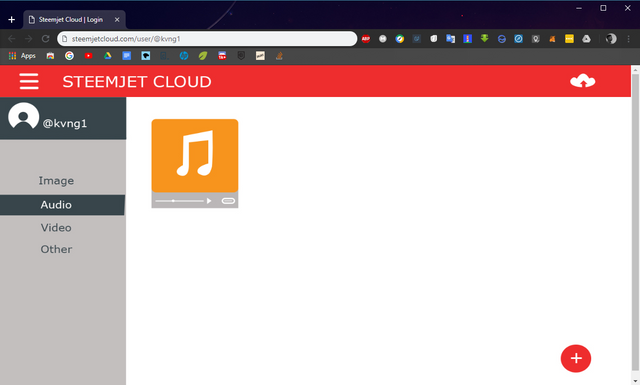 This is how the platform would look in a browser.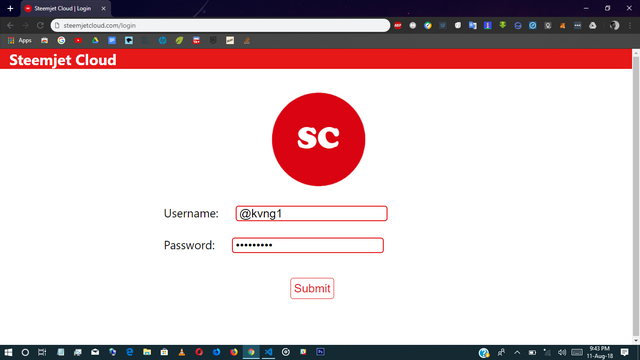 This is the front-end part of of the platform where users will login to their personal cloud accounts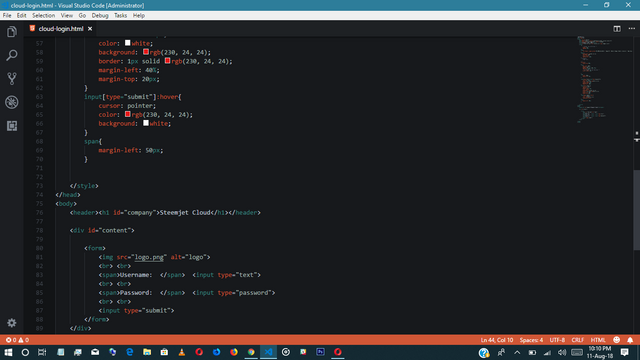 This is the screenshot of the codes i'm currently writing for the login part of the platform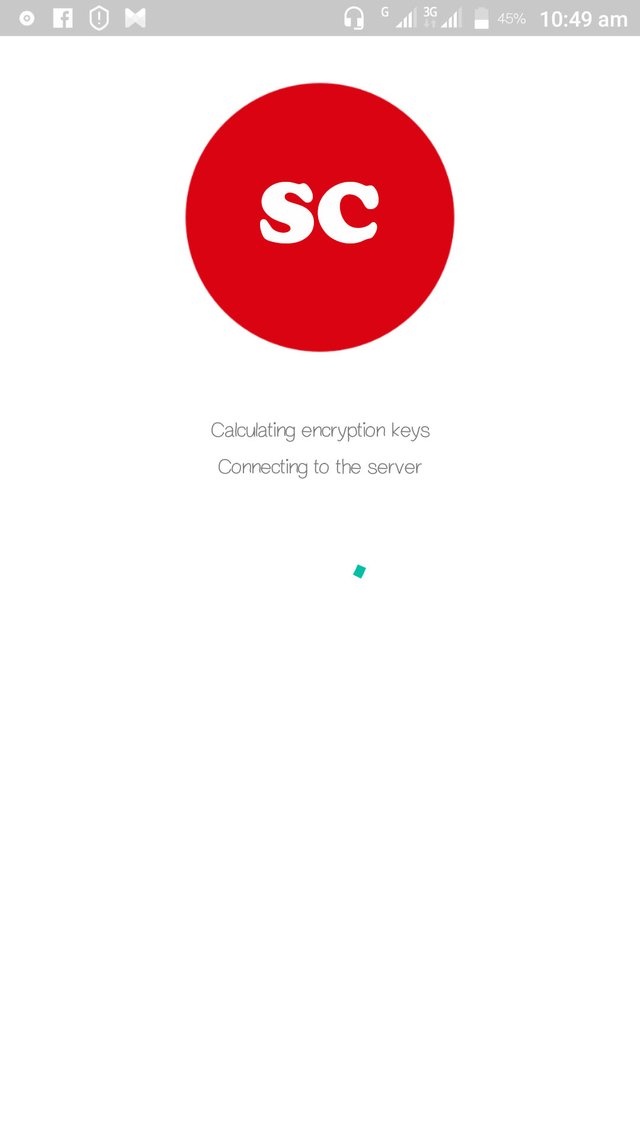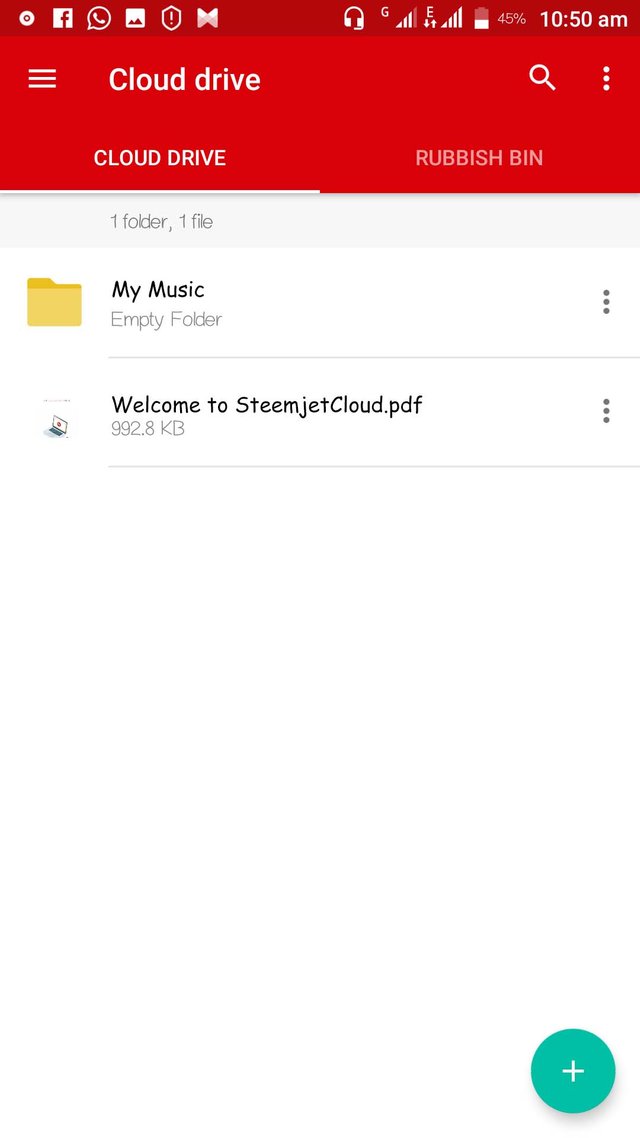 These are screenshots of the mobile version of our cloud app, This is a portable version for users who are on the go, this way they can easily upload from their phone storage to the cloud
Advantages of the cloud platform.
---
This platform will encourage collaboration between steemjetters on projects.
Easy sharing of media files with users around the world.
Easy to use.
Efficient and reliable storage platform.
Serves as a backup in case of any loss of files.
IN ADDITION TO THE ADVANTAGES I LISTED ABOVE THIS CLOUD STORAGE PLATFORM WILL ALSO SERVE AS OUR OWN MULTIMEDIA STREAMING PLATFORM, MEANING THAT THERE WILL BE NO NEED TO USE 3RD PARTY PLATFORMS LIKE SOUNDCLOUD OR D-TUBE. THIS WILL BE A GOOD TOOL FOR OUR COMMUNITY ESPECIALLY FOR THE STEEMJET RECORDS AND MEDIA DEPARTMEMTS, WITH STEEMJET CLOUD YOU CAN STREAM, UPLOAD AND DOWNLOAD SONGS AND VIDEOS MADE BY OUR TALENTED STEEMJET SUPERSTAR ANYWHERE ANYTIME.
---
What we need:
Sir i and my team have started th project on our own but we've gotten stuck because this is where we will need provision of tools that we cannot acquire on our own, i stated below what we need to get or accomplish in order to roll out a working BETA as soon as possible:
A domain for the front-end.
A cloud hosting service provider to start working on the cloud architecture.
Servers to handle the storage and retrieval of files by users.
Database to handle the user accounts .
SSL encryption certificates to make everything secure.
A UI/UX designer to make the platform look nice and user friendly.
---
For everything i have stated above, we need roughly 3,500 STEEM in funding to get started immediately, but due to the fall in the price of STEEM i fear that it might not be enough but i promise to utilize the funds well an cover as much as we can until we run out.