Investor Wisdom: Tough Road Back - Selling STEEM & EOS to Participate in ICOs
Just When You Get Everything Stacked Right & Ready to Rock ...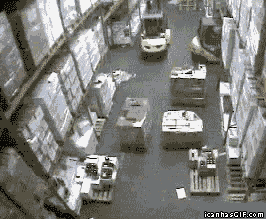 There Be Gold in Dem Thar Hills!?


In order to participate in ICO-goldrush fever, I sold off a sizable amount of STEEM over the past few months .. 20 000 SP or so .. and liquidated a few thousand EOS, which I purchased in the initial round of the ICO. I think I used the money well, but seeing the large holes in my long-term plan really makes me want to cry.
Good Move Or the Biggest Mistake Of My Life ..
What Did I Do With It !?
Cloud-mining - 80 THs ($ 260 US per day income)
-- https://genesis-mining.com/ ( use promo code .. ShWgXc .. for 3% discount )
EtherParty 30 000 FUEL (not good)
EnjinCoin 20 000 ENJ (hopeful)
Crypto20 6030 C20 (EXCELLENT! .. best investment to date)
Astro 2000 ASTRO (excellent)
Sharpe 2500 SHP (excellent)
H20, ROCK, DRGN, B2BX, ENVION ..
Totally agree with this dude .. 4 MONTH WARNING!
4 Months to Get Back ..
The short-term goal for me is to accumlate $ 5000 in Envion, and then every cent will go into EOS until the end of the ICO (ALLLL-IN on EOS!), all-along slowly rebuilding my STEEM stake .. with blood sweat and tears, here on STEEMIT.