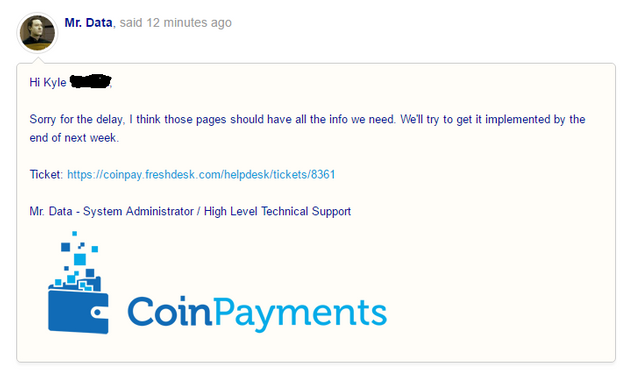 We're Getting SBD / STEEM Listed on Coinpayments.net!
I'd taken the initiative to raise funds to get both SBD and STEEM listed onto their service in order to help the ecosystem expand as well as create more demand for both SBD as well as STEEM. Once Coinpayments is done integrating our network currencies into their systems setting up web stores to sell goods and services for SBD / STEEM will be incredibly easy due to the "runs out of the box" approach wordpress e-commerce sites offer.
Check out the original post: Let's Get STEEM & SBD Accepted on Coinpayments
It's taken a number of weeks but I've FINALLY received confirmation from Coinpayments.net (Woocommerce crypto payment gateway) that they've got enough information on the API to start implementing Steem Backed Dollars (SBD) and STEEM into their extremely popular Wordpress / Woocommerce payment gateway.
I'd like to thank all those who'd shifted their efforts towards properly documenting STEEM in order to make this become a reality. While I may have been the ambassador representing our network to get us integrated on Coinpayments it was YOU, the STEEM Community, that at the end of the day made this possible!
How to Vote @klye as Witness
Voting for me to be witness is fast, easy and completed on the page linked below:
I likely won't be in the top 50 witness list yet.. That's fine for now!
However you can still vote for me by scrolling to the bottom of the page and typing klye: