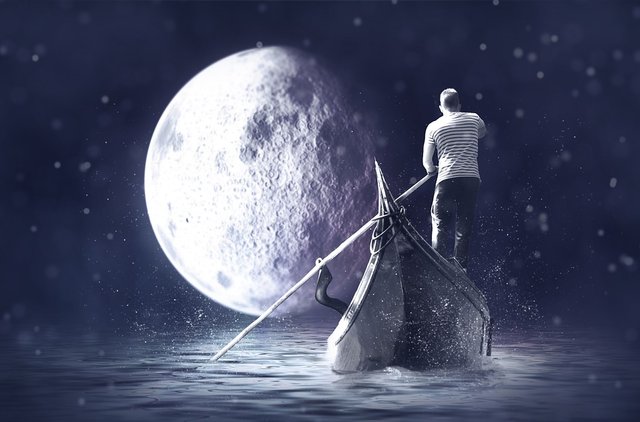 I do my best to keep up with development on the Steem blockchain as I also wear and juggle the hats of being a business owner, land developer, amateur writer and investor.
I am by no means a technical developer of any kind. I have 0 knowledge of coding (other than a little HTML as I've had to mess with some web development in the past). If you put some Javascript or anything Github related in front of me, I'll be horribly confused.
In fact, Github is something that I had no experience with until I got into the world of crypto. I've been hindered a bit by my limited technical know-how especially because many of the development of our favorite crypto projects happens over on Github and if you want to see what's going on, then you kind of have to learn how to navigate and interpret the actions over there.
The Steem, Inc team just released a new blog post 3 hours ago that's titled: "Tracking SMT Development Progress"
When I saw that pop up in my feed, my heart rate went to what seems like 180 BPM… SMTs are obviously one of the paramount reasons to be excited about the future of the blockchain.
SMTs will do to the Steem blockchain what ERC20 tokens did to the Ethereum blockchain x20 (in my opinion). I don't fully understand all of the underlying technology and development going on here, but I can still see what's right in front of me.
The Ethereum blockchain exploded in growth because of the ERC20 protocol. The thing that makes me really excited is that Steem has an entirely different community behind it than Ethereum. Steem has already proven that entrepreneurialism, innovation, hard work and down right genius lies deep within it's core and runs thick roots throughout the entire community.
There are many ERC20 projects that are really interesting, but I'm of the opinion that Steempreneurs are WAY better suited to create some truly jaw-dropping applications.
On top of all that, the Steem blockchain is technologically superior - although, please correct me if I'm wrong. As I said, I'm no dev.
From the point of view of someone with a moderate technical knowledge, the Steem blockchain seems to have these qualities that make it superior:
the blockchain is faster
fee-less
more scalable
more accessible
more connected (social apps - dtube, dlive, steemit, etc.)
has far more utility
etc.
Anyways, back to the news.
The Steem, inc team announced that there's a new way to track the development of SMTs in real-time. An easily accessible way for people with limited technical knowledge (like myself!).
This GitHub link shows all of the "backlog" items (which I think represents the items that need to be worked on before SMTs launch - again, correct me if I'm wrong).
On the right side of that backlog are the items in the "done" column - I'm assuming this means the these are items that have already been completed from the backlog column.
Further than that, my knowledge of how to read GitHub is quite limited. If you know how to read this than please let me now your thoughts of it in the comments below, feel free to link your own post if you in fact made a post about how to read this (something I highly recommend doing because of people like me needing it!)
---
What I'm trying to get at as someone who's very interested in the development of the blockchain is that the Steem, Inc team has tremendously upped their game.
Many people have complained that the team has been horrible about announcing release dates, keeping the community in the loop about their development, etc. and they have responded by being far more transparent and talkative over the past few months.
This latest tracking page for SMTs is really exciting to me because it shows the next step in the team's evolution: allowing us to see the development happen in real-time.
---
Let me know what your thoughts are on this in the comments below. Whether you have technical knowledge or not, I'd love to hear what you're thinking about.
In my opinion, all the latest news and now this way to track the devleopment of SMTs is the most exciting news I've heard about the Steem blockchain in 2018... Well, maybe it's at least tied with Steem Monsters 😉
-