New Crypto Vocabulary To Help You Understand Crypto Investment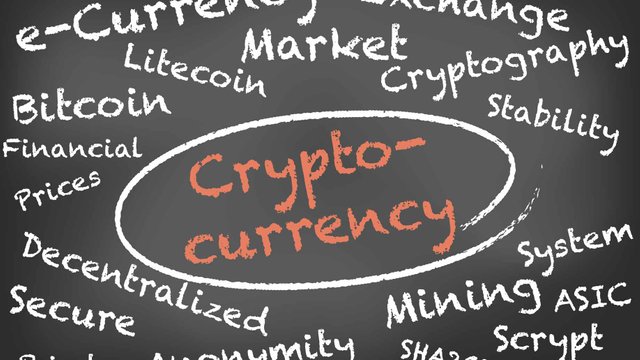 I am no expert in the crypto market but I read a lot of stuff about it and I follow and watch loads of youtubers that are "experts" in the field to help me keep abreast of the situation of things. Sometimes it gets really confusing when you are faced with the final decision to take action to either buy or sell. The first time I starting my crypto journey I learnt that to be a good trader you must learn to buy high and sell low. The problem is that many people end up doing the reverse, they buy high and out of panic sell low. Lol.
The crypto world keeps coming up with new words or maybe I should say I am slow to learn about them. You've got FOMO and FAD which I don't know if they were used in the stock markets, but I came to the knowledge of the in the cryptocurrency sphere and wondered why words used in crypto had to sound funny. Since the crazy of decentralized finance which is shortened to DEFI came about, another word or should I say words I have added to my vocabulary is YIELD FARMING. I must be honest here, the first time I heard the word yield farming I was wondering if the crypto the presenter was talking about had something to do with agriculture. Lol.
So today I was watching a Youtube video by a guy with Youtube channel called "Ivan On Tech", this guy is very energetic when he presents his videos and he does a great job when it comes to analyzing stuff in the cryptocurrency sphere and the economy at large. Some of the things you look at before buying or selling a cryptocurrency is to do a research on its technical analysis and fundamental analysis and other checkers. Well, today I have learnt another vocabulary of a thing we have to check from the words of Ivan on Tech called PUMPAMENTAL. Lol.
He was listing top 5 altcoins he feels will do well in the month of late July and early August 2020. He was talking about the pump that happened to Dogecoin and how you have to look at stuff that can cause an altcoin to pump and get in before it happens. So we shouldn't just be looking at the technical and fundamental analysis of an altcoin, we should also look at the pumpamentals.
I don't know how old this word has been in existence but I am just learning about it. Are there new crypto words you bumped info recently? You can share it here, thanks.
You can Watch "BEST SECRET ALTCOINS AUGUST!! 🔥 100x Potential, Millionaires, Pumpamentals - Programmer explains" on YouTube by clicking this link
.
DISCLAIMER: Please note that I AM NOT A FINANCIAL ADVISOR and THIS IS NOT INVESTMENT ADVICE. I am merely posting this as a form of entertainment. Please seek the counsel of an intelligent financial advisor (good luck finding one) before investing your money in anything. If this warning is not enough for you then I will say I wrote whatever I wrote under the influence of alcohol. Lol.
Thanks for reading. Keep your comments coming and follow me if you have not already done that. Again, thanks a lot for your support to me always, you are appreciated.
REFERRAL:
If you haven't joined the splinterlands games you can use my referral link https://steemmonsters.com?ref=ketcom to join and I'll give you all the support I can offer including one or more free cards. Thanks. There are referral rewards offered by splinterlands when a new member joins using your referral link, so can check that out as well.