BITTREX STEEM Deposits Are OPEN!!!
I haven't seen anyone write about it yet, but at least for ME, #Bittrex is allowing #STEEM Deposits.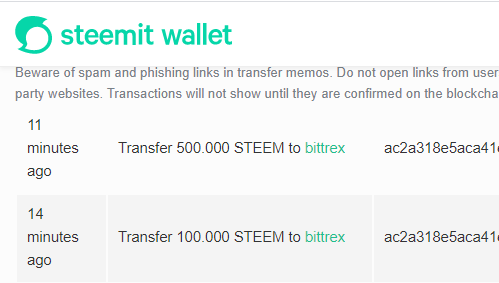 I sent two small amounts there to test, and I did find the deposits in my Bittrex STEEM wallet.
The Price of STEEM/BTC is stable, even UP in the last few minutes:
https://bittrex.com/Market/Index?MarketName=BTC-STEEM
Not investment advice, not saying whether it is good to buy or sell STEEM or anything else. Just reporting MY experience Depositing STEEM to Bittrex.
Have a great weekend!