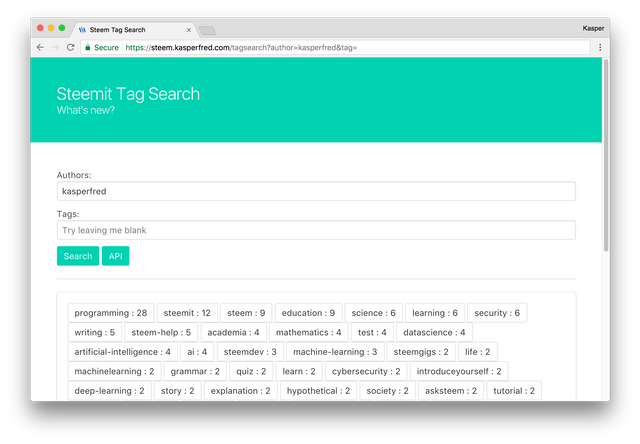 I'm pleased to announce that Steem Tag Search is now officially open source.
Yes that's right.
You can now inspect the source code of Steem Tag Search (and other apps to come) on Github.
The live URL is still active, but the root is now a hub of applications published instead of a redirect to tag search hinting at what's to come in the future.
To remind everyone, Steem Tag Search is an application that lets you filter content using advanced queries combining multiple authors and tags with ease, and discover new authors based on your interests with the selected authors program.
I hope this will help those who think the development is currently too slow.