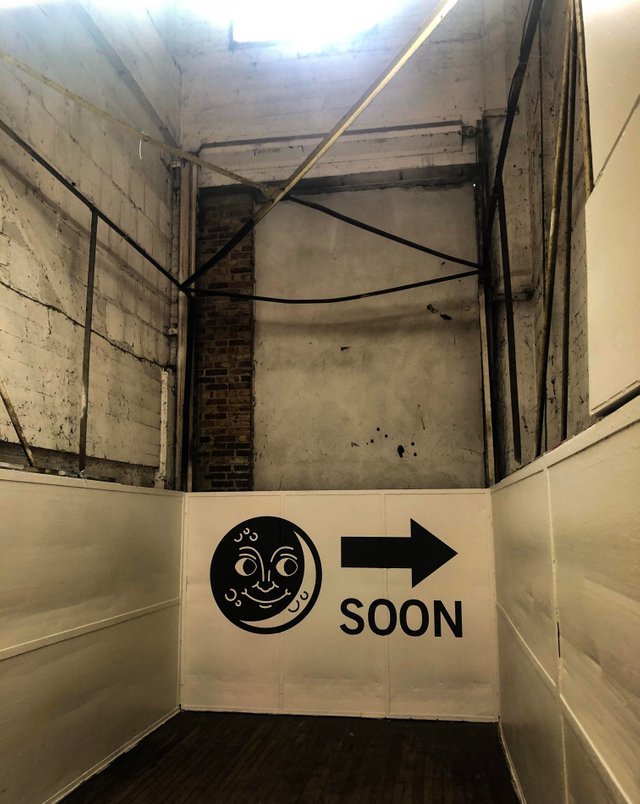 As many of you may know I recently went to the "bitcoin is_" conference in LA. I plan to do a full recap on the events and talks that happened but for today I just wanted to share some random take away's from the event about STEEM.
This was my first bitcoin conference and included many of the "influencers" within the space. I have been to quite a few conferences in the past, but most were generally STEEM related or other "ALT' coins etc. So this one was a bit more intimidating, as ...well... some of the bitcoin world is not very open to ALT coins.
Maybe due to the past scams or just a cult mentality, who knows. Anyways, it was something I mentally prepared myself for.. and to be honest I had no intention to go to "shill" STEEM but rather show the use case for it, as it is what brought me (as well as many others) to the crypto world. I believe this technique worked quite well and lead to some really interesting conversations with so called "Bitcoin Maximalists." In fact at one point I was told "If you didn't make so much sense and weren't so well articulated, I would probably troll you and your shit coin." Which I took as a compliment ;)
All in all many were very welcoming to the discussion, no matter their thoughts on STEEM specifically. They all very much see the value for a bridge to the crypto world, and see how Steem currently is acting as one.




So what is the hold up?
All they know of STEEM is Steemit, and all they know of Steemit is Dan Larimer and big layoffs. Yes pretty much everyone had heard of Steem - "Oh, you mean Steemit.' and pretty much had chalked it up to another "Dan Scam" that had failed long ago.
Now many of you may go - "Gosh, do your research!"
But seriously we need to start taking some responsibility here, as we have no attempt to counter bad PR or to even attempt to educate people on what the hell Steem is and what we are doing. How can we expect people to just figure it out?
I many times had to explain STEEM vs Steem vs STEEMIT vs Steemit inc. to many people, and I mean these are known "experts" in the space. You think if the heads at Kraken don't know what Steem is anyone else will?
This to me is a major fault on our part and until we rectify it, we will be continued to be thought of as just another failed project.
We need to come up with a vision and get out of our echo chamber, like right now.
Another observation
The talks at this conference were pretty well done. In fact it is the only conference I have ever been to that not only did I sit and listen to every presentation - but I really enjoyed every single one.
What was the difference?
No one was trying to sell me their product.
Yep, I said it. Every single conference I have ever been to have been many "presentations" that are essentially sales pitches for that individuals product, and only their product. They are ads, and the majority of them are bad ads and no one wants to listen to them.
This conference instead was discussing how bitcoin and the technology behind it can solve many of the issues we as humans are battling. There were people discussing how this was already happening, and why.
These conversations were empowering and thought provoking.
No one was selling me anything, except their personal belief in a new financial system that gives the power back to the people... quite a big difference than other conferences or even what I see on Steem daily.




Why don't we do that?
We seem to all be focused on our personal things rather than the big picture... we have people who are only concerned about sucking as much out of the reward pool as possible, rather than focusing on what is best for STEEM as a whole. We seem to only be concerned about the success of our own projects, no matter what they add (or take away) from the ecosystem.
We seem to have missed this idea that what is good for STEEM is good for us all.
Why is that? - This is what I have been asking myself ever since. Why are we not all passionate about improving STEEM? Why is steemfest essentially a bunch of ads? Why are we not going out and telling the world how STEEM can change the world? What are we so focused on our own personal gains rather than the ecosystem as a whole?
I feel like these are interesting and thought provoking questions and they truly are questions, not accusations.. why are we the way we are?
Do we need a wake up call?
Bitcoin doesn't have a "Bitcoin inc." or a company that does most of its development or that is in control of communication or anything else. Yes they have a foundation, and yes they have block producers who run the chain... but they don't have an entity they can blame everything on and therefore it seems that everyone who holds Bitcoin has this crazy thing call -
PERSONAL RESPONSIBILITY.
Each individual that own bitcoin benefits by the success of bitcoin.. so they help it be successful. The stakeholders and block producers contribute to things that benefit the ecosystem.. they sponsor spokesman who seem to represent it well, they help to fund outreach and every single person at that conference knew what bitcoin was, and what it did. We need some of that personal responsibility on Steem.
This for me was the biggest take away from this event - the difference in the actions of those that hold it.. from the smallest holder to the largest, they all were actively working to improve their investment.
Maybe something we need to think about.


---


I am still formulating some thoughts on how best to move forward, but I feel attending this conference made some "important" individuals question what they thought they knew of STEEM, and that is where we have to start. I have further discussions planned with many of them including some up coming podcast, so I will keep you updated.


A Community with the right tools can be unstoppable, but first they must come together.


Much Love and Steem On,
Justine