Steem needs your help getting listed on another cryptocurrency exchange!
All you have to do is vote for Steem in this poll: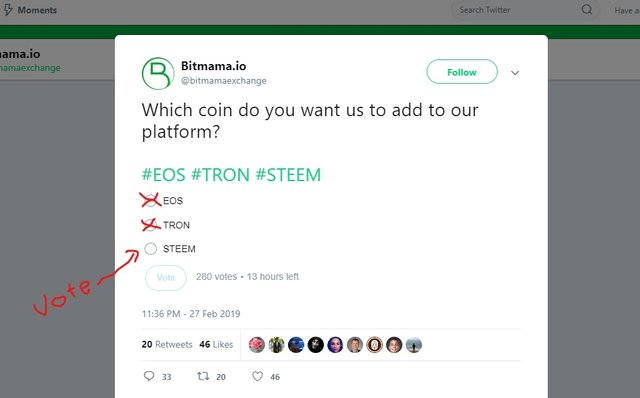 Click the link listed below and then just vote for Steem:
https://twitter.com/bitmamaexchange/status/1101023277714210818
Pretty simple stuff that could end up helping steem out quite a bit if it were to win the listing!
I don't know much about this exchange in particular so be sure to do some research on it before sending any money to it.
Either way though, just voting for steem doesn't cost anything and there is no risk to you!
Stay informed my friends.
** Update:
Steem now leading!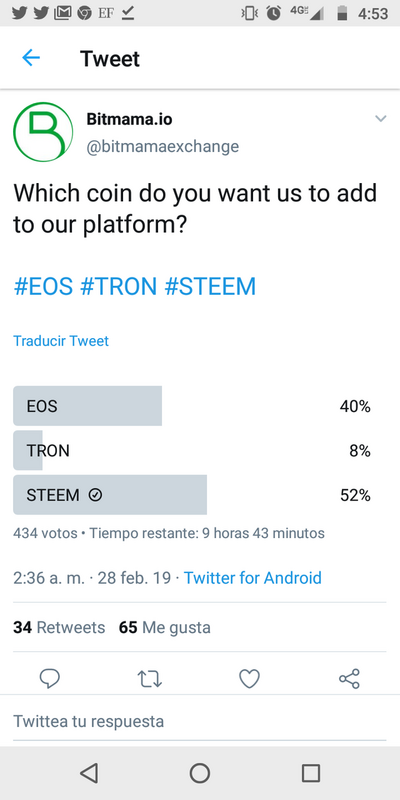 -Doc