The price of steem is finally catching a bid.
Steem has been in a pretty strong downtrend for weeks now, barely even coming up for air.
However, that all started to change last night, and even more so this morning.
After getting down near $1.18, prices have popped rather significantly in the last few hours, getting as high as $1.47.
Check out the price currently on coinmarketcap.com: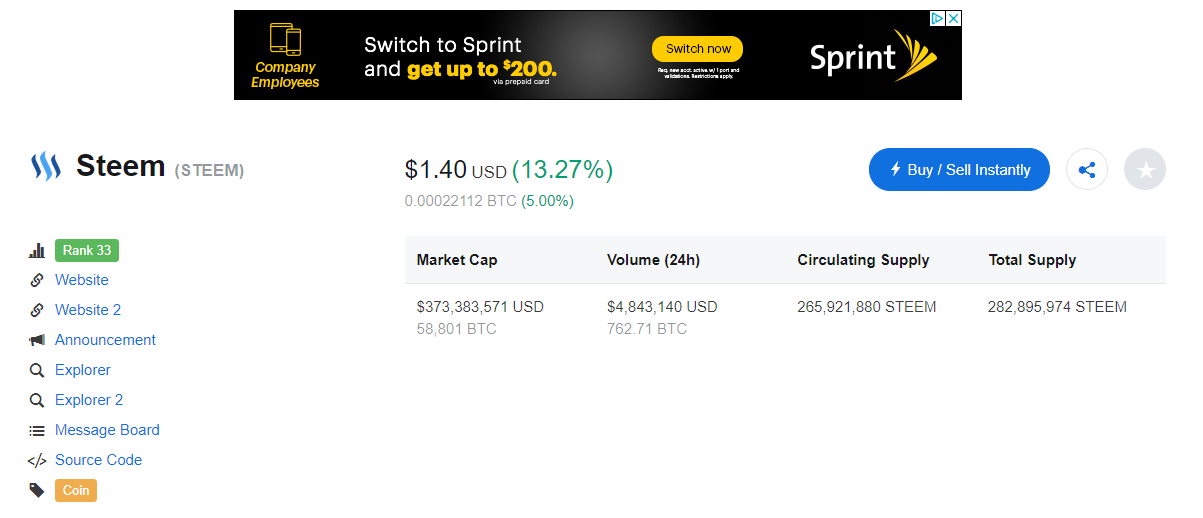 Prices are up something close to 20% in the last few hours.
Many of the exchanges are showing nice increases across the board.
Check out a list of the steem exchanges: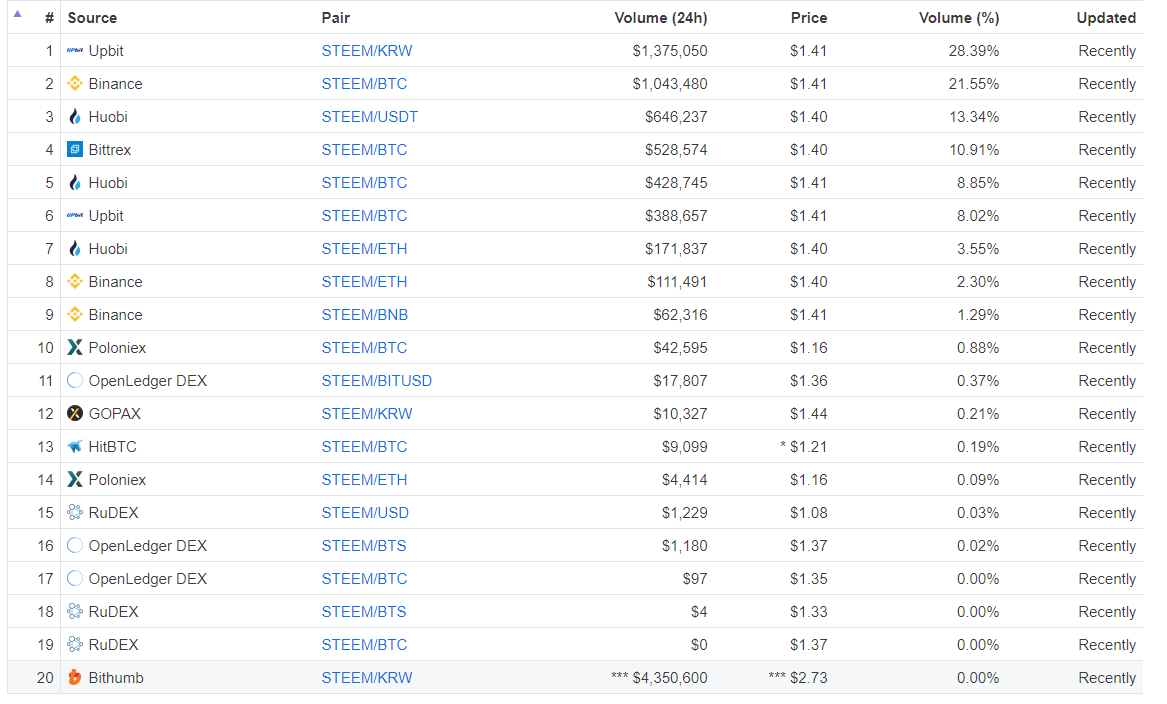 But wait, it possibly gets even better, especially if you live in South Korea.
Pay special attention to that exchange listed at the very bottom of the page...
Bithumb.

As you can see prices are trading significantly higher on that exchange than they are on every other exchange.
Currently going for $2.73!
If you were able to buy steem on another exchange for a lower price, transfer it into Bithumb, and then sell it for that higher price there could be a significant arbitrage opportunity to be had.
For everyone not based in South Korea, it may be a bit more difficult to pull off.
Doing a bit of research it seems it may be difficult for non South Korean users to transfer coins in and out of that exchange.
There are levels of identification that must be met in order to qualify for withdrawals it appears.
Are you feeling lucky?
If you are feeling like giving it a try, the link to their exchange can be found here:
https://www.bithumb.com/u1/US106
Their user guide can be found here:
http://bithumb.cafe/archives/6426?bsid=C170622_1&utm_source=inhousemkt&utm_medium=170622&utm_campaign=CAFE_guide
Let me know if you have any success.
Just remember that if do give it a try, make sure you test it with a small amount of money at first, just in case something unexpected happens and your money gets stuck.
There could be a very valuable opportunity here for those that take it though.
Stay informed my friends.
Follow me: @jrcornel