After a pronounced downtrend of the steem/btc price, things are finally starting to go sideways: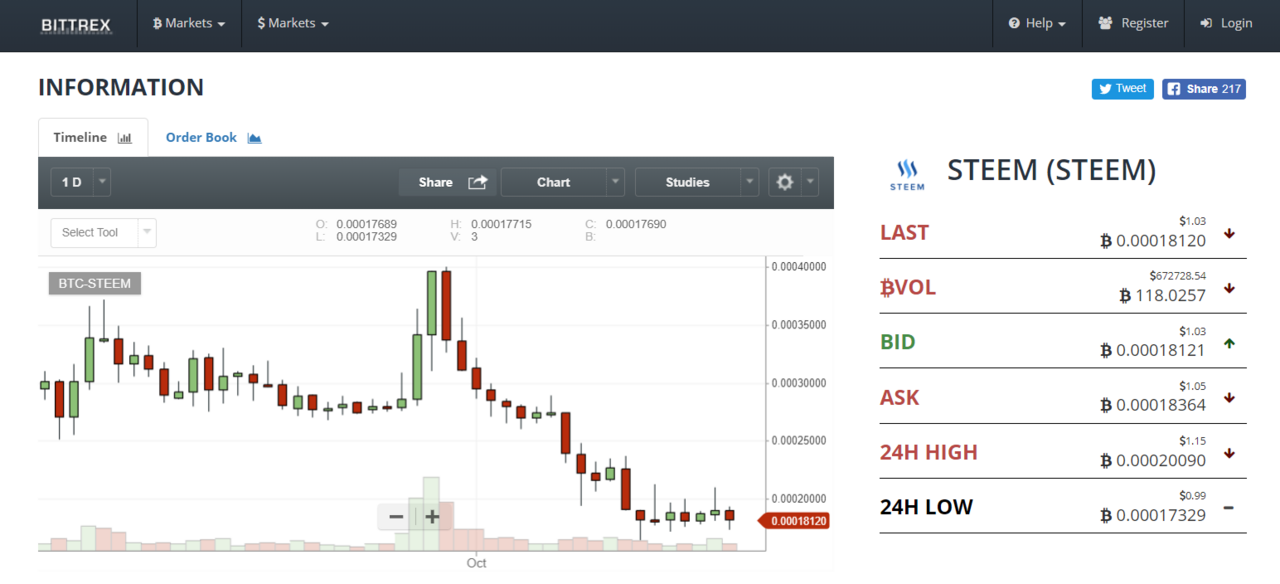 In this instance sideways might be a good thing.
Often this kind of action is seen before a change of direction.
Which, in this case, would mean that steem would finally start gaining some ground on BTC. 
Hopefully that means that the dollar value is going up as well, but there is no guarantee.
What do you think, is steem finally ready to start moving up?