I was recently talking to a friend and we were discussing whether or not we believe that Steem will drop below a dollar.
This was a little while back and it was at around $1.75 and was fluctuating a little up and down. I vehemently defended the fact that I didn't think it would ever go below a dollar.
Fast forwards to today. Steem is JUST over a dollar, and has been low for a while. I no longer think it's impossible, and quite frankly, I believe it more then likely will go below a dollar....a hold there for a bit.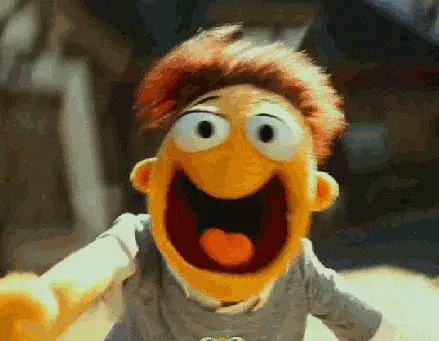 CALM DOWN, TAKE A BREATH, AND LOOK AT THE UPSIDE.
Sure it's a bit depressing and feels like this at times....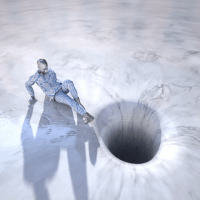 But on the bright side, if you are investing in Steem, WOW, what a great time to buy.
Also if investing's not your bag and you just enjoy the platform and the community, look at it this way. For every little bit of Steem, SP or SBD that you earn now, will be worth a lot more, once the price goes back up.
Another bonus, you can more easily figure out who is here for the long haul. How do you do that? Simple go check out the people you follow, the short term people won't be posting any more.
Yes, while some of them are truthfully busy with their lives, if someone hasn't posted upvoted or commented at all in the last month or so, you can probably feel PRETTY safe making the bet they are a short termer. I have unfollowed all the short term folks under my list, and with the coming possibility of UA, I would suggest you do also. Not, only that, but I value genuine people with an interest in being here for the community. Not those that are here ONLY for a quick grab of cash.
So I hope this Steem downturn hasn't turned you off. And if so, I ask that you please stick with it. Keeping growing the community and helping one another. We'll all come through this in the end...and be that much stronger for muscling through the low times.
And those who chose to leave us, just because things dipped...well when(or if) they do rejoin us, they will be looking up to us and amazed at how well we are doing.
I send all my love out to all you great Steemians out there. I am here to help, should you need me....just call on me.
---
Source of both gifs- giphy.com