Steem chat-wallet v0.1.1 (previously steem messenger)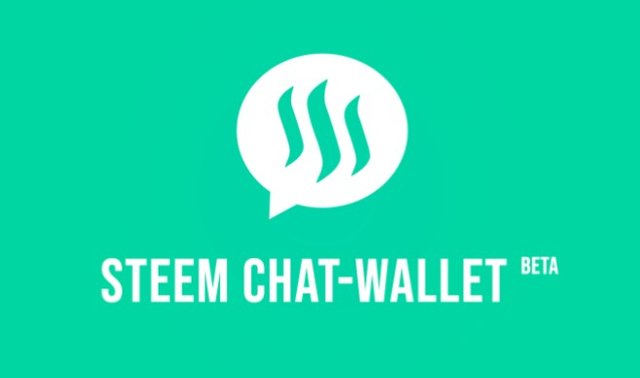 This is the first update-post for the Steem Chat-Wallet (previously known as Steem Messenger) - a light wallet with a Chat-Interface for the Steem Blockchain.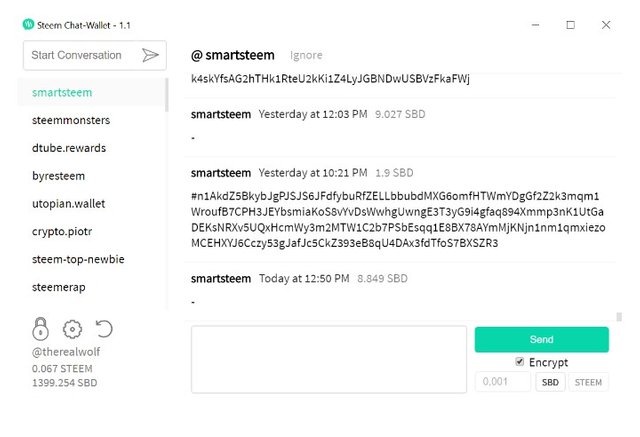 The paragraph below is a safety precaution as the software is in beta and a free & open-source product, for you!
No Support & No Warranty
THE SOFTWARE IS PROVIDED "AS IS", WITHOUT WARRANTY OF ANY KIND, EXPRESS OR IMPLIED, INCLUDING BUT NOT LIMITED TO THE WARRANTIES OF MERCHANTABILITY, FITNESS FOR A PARTICULAR PURPOSE AND NONINFRINGEMENT. IN NO EVENT SHALL THE AUTHORS OR COPYRIGHT HOLDERS BE LIABLE FOR ANY CLAIM, DAMAGES OR OTHER LIABILITY, WHETHER IN AN ACTION OF CONTRACT, TORT OR OTHERWISE, ARISING FROM, OUT OF OR IN CONNECTION WITH THE SOFTWARE OR THE USE OR OTHER DEALINGS IN THE SOFTWARE.
Current Version
0.1.1 (Beta)
Releases (Win & Mac):
https://github.com/therealwolf42/Steem-Chat-Wallet/releases/tag/0.1.1
For Linux: Please compile it yourself for now.
Github
https://github.com/therealwolf42/Steem-Chat-Wallet
Commits


https://github.com/therealwolf42/Steem-Chat-Wallet/commits
PR will be done for the next update - forgot it this time.
Changes
Name changed from Steem Messenger to Steem Chat-Wallet due to the core functionalities being a light-wallet for the Steem Blockchain with a Chat-Interface, rather than being a Messenger. (in addition to preventing confusion with another project)
The encryption of private-keys saved locally has been improved to harden it against brute-forcing (due to feedback from @hernandev). Code see below:
Added desktop-notifications and minimum-value that should be notified - can be enabled in settings. (thanks to @demotruk for feedback)
Added minimum-value setting to show the messages (everything below will be hidden). This value can be shared publicly via your JSON Metadata, but is not shown currently in Chat-Wallet. In my case: "messenger":"min_visible":0.001,"enabled_alert":true,"min_alert":0.002}} (again - thanks to @demotruk for feedback)
Balance of Steem Account (SBD & STEEM) is now displayed for your account.
Fixed some display-bugs.
A Quick Message
The Steem Chat-Wallet is for you and the Steem Community. If you find it valuable, please consider voting for me as Witness.
Thank you!
@jemisteem !