1 MINUTE TO EXPLAIN STEEM - How can we improve education for new users?
How do you explain Steem to your friends? Let's discuss this and improve it.
Personally and with SteemPeak we're trying to figure out how we can solve some of these issues.
At the end I'll give my 1 minute explanation which seems to work wonders for me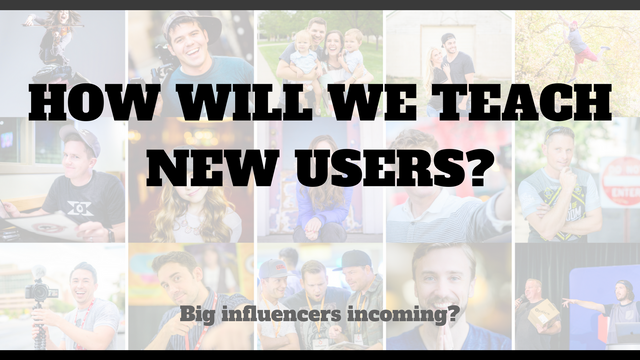 THE NEWBIE EXPERIENCE
I started this ride 7 months ago and it took me way to long to figure out Steem. I sucked at finding the right information to understand Steem AND the STEEM community sucked even worse at explaining it. haha Ok i'm over-reacting you're all lovely people and it's my fault for looking in all the wrong places. But the point is all the newbies are still looking in the wrong places. Personally I persevered and flourished. But some people give up because they are confused out of their gourds.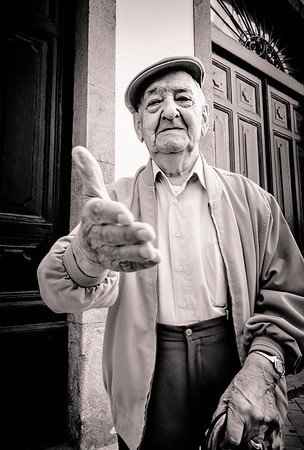 MUCH IMPROVED APPROACH
At first I replicated the trend of poor education taking like 1hr to poorly tell my first friends like @derekkind @sjarvie5 and @caseygrimley about Steem. But it was still better than the weeks of research it took me. 1 Hour to tell them about what I could explain in a couple minutes now. And half the stuff I shouldn't have to explain how to use the site should be almost entirely intuitive. (@steempeak is working on it)
---
STEEMPEAK OBJECTIVES
One of the big reasons I jumped on the SteemPeak.com team so we could work to create a front end intuitive enough that a new user could understand steem in minutes and not days. I was excited that we could use this platform to educate and answer questions about what is possible on Steem. The process to make everything more INTUITIVE is ongoing but I'm looking forward to the challenge. Problem is that many of us have forgotten what it's like to be new on the platform... for most of you it makes sense. That's why I love hearing from new users... so tell me which aspect was confusing most recently.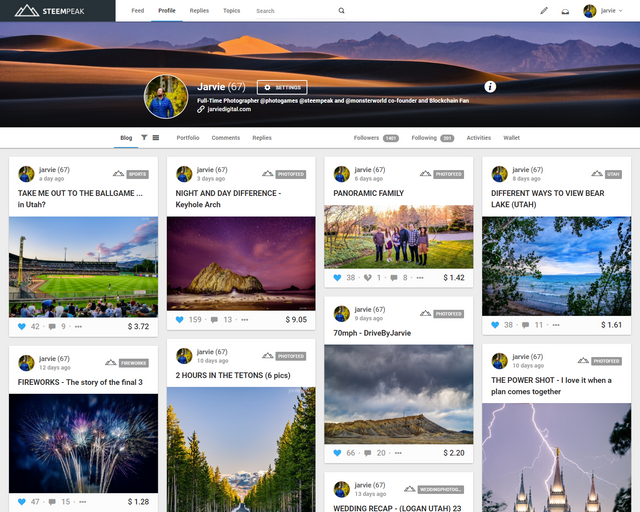 ---
TIME TO INVITE?
I have tons of youtuber, blogger and photographer friends that I purposefully didn't tell about Steem because it was just too much for them and me. Now we're to the place where i can send them to SteemPeak.com and the time spent educating goes way down for me. I do tell them "steemit.com" was the original front end but they'll have a better experience on SteemPeak. And I propose they'll end up staying longer and have the tools to be more successful which is the real objective, if I those objectives would happen on steemit i wouldn't hesitate to send them there instead. But it doesn't help any of us if they come and go. We need people to stick around and create great stuff.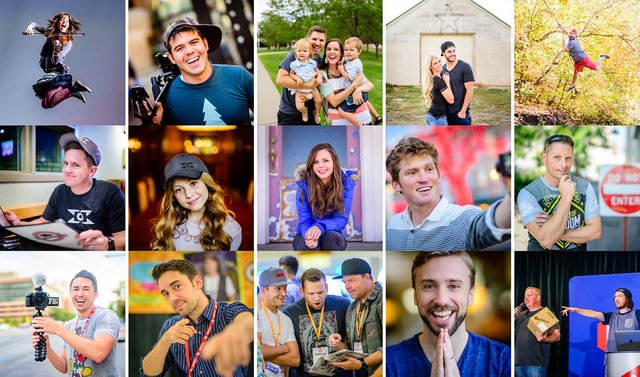 This image represents some of my Youtube close friends. Most of them have well over 1 million subscribers.
MY GOAL
My personal goal is to get them over here... if they come one by one they won't last because all they'll know is me but I'm slowly getting them introduced and it could be best to start them all at the same time.
As I've talked to them they need Steem to be simple not just for them but for their followers. So that's a big reason I joined @steempeak team to help create what I think they'd need to thrive on Steem. (it's getting closer)
---
1 MINUTE EXPLANATION OF THE ECONOMICS OF STEEM
Steem is 1.) a blockchain and 2.) a currency. As an currency it is INFLATIONARY there will be about 8.66% of additional tokens added in 2018. Where do the new tokens go? They go where those who are already users with a stake decide they should go. The votes are cast through those "typical social media thumbs-up-like interactions" we call votes ... so instead of a random heart on instagram these "hearts" act as a vote to where that day's allotment of new tokens will go. And those who have more vested have more of a say.
I have lots of recent experience using this explanation and it seems to work every time and it clicks... and it really is only 1 minute when I say it.
Figure out your audience and if you want to use the word Tokens/Units/Monetary Units or Money I'll use the word Tokens in the explanation pretending i'm talking to someone who is familiar with that world.

It's not just simple it's the correct definition. Be up front about it many view inflation as bad but we can confront it right away. Then say 8.66% inflation isn't bad when you consider there is over 100% inflation of the number of users this year already and that inflation is scheduled to go down each year.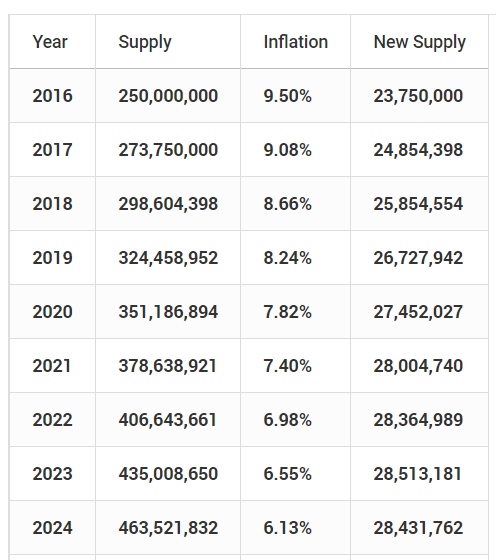 OTHER FOUNDATIONAL POINTS?
Steem is small only like 60-100k active users (and that means big potential)
Any format of content. Written, Pictures, Video, Audio
Use the word STEEM and not "steemit".
Steemit is the name of a company and the name of one (of several) front ends... not the name of what I use.
It's not just about how many interactions... it's also important to improve the quality of connections you make.
You have an incentive to help your connections so their vote helps you out in the future.
Honestly with my youtuber and photographer friends I set expectations I say in good months with daily content I make $200-400usd so... I don't want them getting disappointed.
I make sure they know it's NOT free easy money. There's strategy and work involved.
Lots more... let's hear some of yours.
RECAP
1 Minute method to explain economics of STEEM to my contacts
What are your ways of explaining?
What are the more confusing aspects to a new user?