Proof of Brain? 'Proof of Popularity'!
---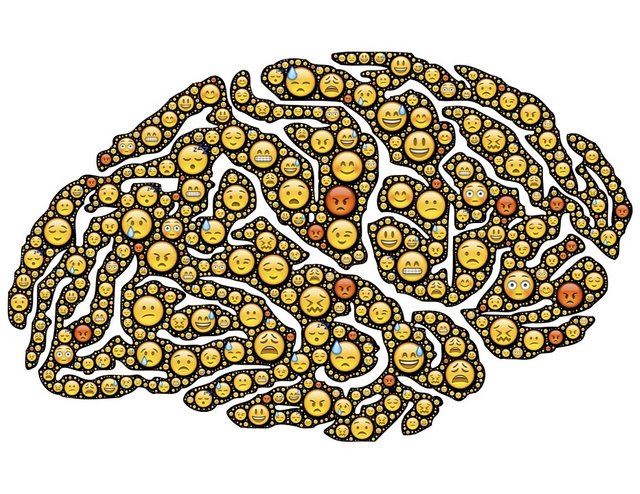 Source: pixabay.
---
As much as I would like to see blogging and rewarding of content on STEEM following a real Proof of Brain mechanism, being honest I have to admit that in my eyes it still doesn't really work. Instead of that I would call what happens 'Proof of Popularity' or 'Proof of what most STEEM whales like to read', which means whales and popular authors are upvoting whales and popular authors (and especially articles praising the greatness of STEEM). :)
Concerning the latter, yes, actually I agree: the idea of a censorship free platform where everybody can freely express his thoughts and also save some precious moments and memories forever on a (fast and transaction fee free) blockchain (and even earn money by doing so) is just brilliant, but I find it rather boring to read 700 times per week how great we (STEEM and its community) are - I think there is a big difference between being great and writing about it all the time! :-)
Don't get me wrong: whenever I am outside of our 'bubble', together with 'normal' people, I always try to convince them of the advantages of STEEM. However, within our own STEEM microcosm I really would like to see other topics trending. Especially I would like to see more unpopular authors getting some rewards! It's not that there weren't enough content creators on STEEM (which I sometimes read), but most 'curators' simply don't make the effort to seek them. They prefer to auto upvote the same popular stuff again and again.
In large parts I have to agree with @pharesim's recent post.
Where there is criticism is also hope.

What could be done to improve the situation?
I think we should try to support 'normal' users who are writing about 'normal' stuff like food, traveling and everyday life. We won't attract the 'masses' by repeating again and again how great STEEM is and then upvoting it.
Unfortunately, as far as I see, most big curators aren't doing that.
Of course there are some positive exceptions, and I would like to mention one: most of the time when I see at least some small rewards under a great post of an unknown author, it's @curangel who upvoted it! I really hope this curation project will get more support in future.
(I know quite some other good curators as well - sorry for not explicitly mentioning you here.)

I really don't understand some stakeholders who fight so hard to get the biggest (curation) parts of a cake which is getting smaller and smaller instead to try to increase the size of the cake!
The value of a (social) network is measured among others by the number of its users. Therefore they should recognize that it's worth in the long run to support new and middle sized users to give them a reason to stay and also convince their friends to join as well.

I really don't like the 'curation window', be it 5 minutes, 15 or 30! Its only effect is to favour bots and automated voting trails over people who are seeking for good posts, read them and upvote them manually. I don't like to be in a hurry when looking for good content and taking the time to read it. I just don't care when I upvote content which I like.
I think that regardless when you vote, your curation rewards should only depend on the vote weight.
It is a myth that a good curator is someone who is upvoting everything fast. And I can still be a good curator when I discover a great post five days after it has been published. Quite often I upvote content which is already several days old, simply because I didn't notice it earlier. Most of the time fast upvotes stem from bots or automated upvoting trails anyway.

I hope the the implementation of "Hive Communities" will improve the situation by making it more easy for real curators to find and reward exactly that content they are looking for.
In Steem Monsters Proof of Brain is working!

Amazingly, if there is a place withing the STEEM community where Proof of Brain is already working, it's not the blogging section, but - in my opinion - in the Steem Monsters game!
Of course you need to invest some money to be successful in Steem Monsters, but apart from that it depends on your own skills if you win games, tournaments, money and new cards. If you play well, you earn, whether or not any whales support you, whether or not you are popular: the only thing you need to do, is to use your brain to play as well as possible. I know quite some whales owning lots of expensive cards but are never close to the top of the ranking lists (the proof of Proof of Brain). :)
Well, there are playing some bots, too, and some players prefer to extract their teams from prefabricated spreadsheets instead of being creative, but that doesn't change the fact, that it still depends on myself, my ability to create a good team (and yes, also some luck) if I win or lose.
Actually, I hope the game is getting even more complicated in future, for example by combining three or more rule sets.
Different than the STEEM price the value of my hard-earned monster cards is steadily increasing ...