I'm a small time trader, baller on the charts, awesome dude in the Trading View chatroom. I make jokes, give lots of LOLs, help out newbies, and learn from the vets. Tonight we talked about the usual while sipping coffee and eating popcorn around the world. We touched on the dramatic rise of bitcoin, the comical death of Burst, and the mega merits of STEEM vs Ethereum.
---
I basically enjoyed watching this guy:


Get schooled by this guy: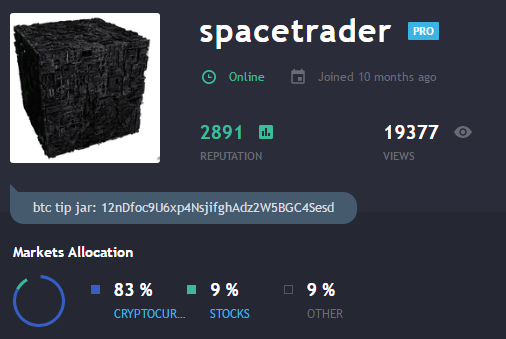 On the merits of STEEM.

---
Rock on Steemit. Rock on.
---
@zappl is coming . Golos is gold . upvote @jacobts because he's an awesome dude.