Yes, that is right, you can tokenize ANY website out there that uses Wordpress!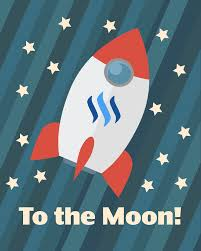 source
Why wait?
Why depend upon idk, some add campaigns to monetize your website, why go into who knows what all reseller schemes etc, when you can independently monetize your website with a click of a button and installation of a plugin!
Seriously, this is to me a MINDBLOWING opportunity for anyone with a website.
With over 30% of the worlds websites out there already using Wordpress, this is definitely something that can take Steem to the moon!
It works like a charm!
ref: http://www.steemaustralia.org/tools/
LOVE IT!
So, imagine the 30% and more websites out there using Wordpress all hooked up to STEEM!
Imagine the 120 languages used on Wordpress sites here on STEEM!
Imagine the 80+million posts monthly that are done on Wordpress sites, here on STEEM!
Imagine the 45 million comments on those 80+ miilion posts here on STEEM!
WOW!
Why wait for SMT's?
Make it happen NOW.
Tokenize your website, no matter if it is a business website, a personal blog, a informational site or whatever you think up or already use!
Here is my short 8 minute podcast on the topic!
https://choon.co/tracks/0cfn9j2y583/tokenize-your-wordpress-website-with-steem-now-dont-wai/
& just in case that one doesn't work, here are some other podcast sites where you can listen to it:
https://anchor.fm/dashboard/episode/e266ct
https://www.breaker.audio/jacks-no-bull-podcasts
https://overcast.fm/itunes1424488414/jacks-no-bull-podcasts
https://radiopublic.com/jacks-no-bull-podcasts-6vyPKw
https://www.stitcher.com/podcast/anchor-podcasts/jacks-no-bull-podcasts
https://itunes.apple.com/us/podcast/jacks-no-bull-podcasts/id1424488414?mt=2&ign-mpt=uo%3D4
https://www.google.com/podcasts?feed=aHR0cHM6Ly9hbmNob3IuZm0vcy81OTg5MjQ4L3BvZGNhc3QvcnNz
https://open.spotify.com/show/4oEong5XHnXJmcPvGIU7hJ
SERIOUSLY THINK ABOUT IT!
Why not hook your website up to Steem, why not make THE DREAM WE CALL STEEM come to life!
I'm doing it, hell yeah!
I'm not missing out on this opportunity to help take STEEM TO THE MOON!
Thanks for reading!
Keep thinking and doing things POSITIVELY!
The opportunities are countless all thanks to STEEM!
Yours truly