How much STEEM JUSTIN TRON SUN already controls ?
We all know that Justin Tron controls poloniex exchange .He doesn't have complete ownership of the exchange but he controls the decision flow at that exchange.
We also know that poloniex "delisted" STEEM few months back so presumably no-one can withdraw STEEM left on the exchange. You would be surprised to know that almost 2.2M STEEM is just left on the exchange , this presumably is abandoned STEEM by people not in crypto sphere anymore.
If Justin Tron buys 50% of stack from Ned Scott , he will end up with somewhere around 5-6 M STEEM hence totally controlling the STEEM blockchain without really owning STINC or STEEM.
So effectively for 1.5M $ USD ( buy Ned out) he can totally control the STEEM blockchain , it's too good of an opportunity to pass off for the Tron King.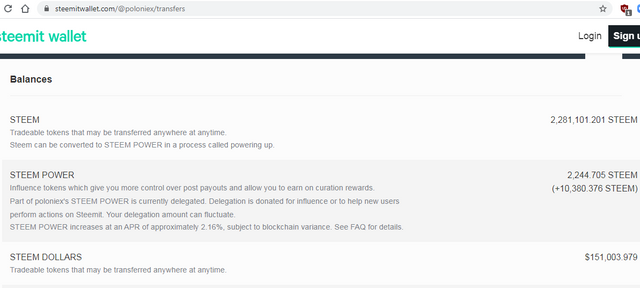 To be clear: I don't think this is a bad development per se , since Ned/STINC has mostly wasted their stake.