Speculation that Mourinho could replace Unai Emery.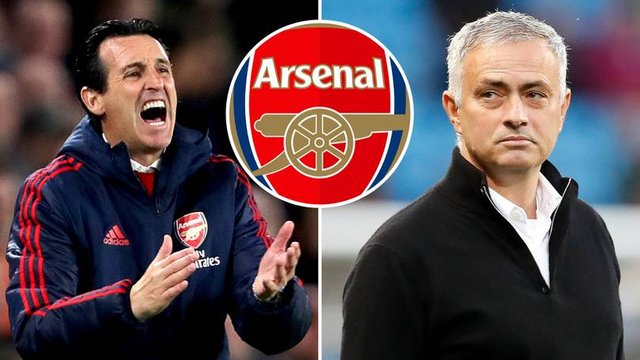 Source
If you ask me who I would prefer to replace Unai Emery with Arteta, Ljungberg, Mourinho, Henry being mentioned? I've said it before and I'll say it again, give me Jose Mourinho. Give him a 2-year contract until either Arteta or Ljungberg is ready.
Mourinho and Arsenal is giving me that similar sense of dread I felt when Spurs got to the Champions League afinal- a helpless sick feeling in the pit of my stomach and hoping against hope that the worst doesn't happen.
You all think because Mourinho failed at United, he'll fail at Arsenal? Not at all!!! You all think Ljungberg will do a Lampard what he's doing at Chelsea rn? He might fail. You want Arteta because he's been an understudy to Pep? It might not work for now. Just Mourinho for now!!
It's such a weird sensation. I'd be fairly confident that he'd take Arsenal to the top four this season. One year sabbatical can do a lot of change. Maybe he's now a changed man.
Arsenal fans want Mourinho , Barca fans want Mourinho , even Bayern fans want Mourinho now . It hurts so much, seeing a great club like Manchester united declining. I just hope it changes very soon.