Share Your Steem Blogs to Other Social Media Perfunctory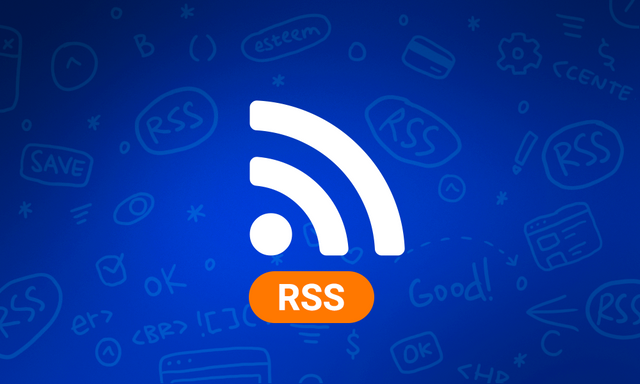 A few hours ago, eSteem announced the addition of RSS into its website. RSS has a lot of use cases, one of which enables users to automatically share their RSS feeds to other platforms like WordPress, Twitter, Facebook, profile or page, Instagram, etc.
Your RSS feed URL is https://esteem.app/@username/rss
Let's Get Started With IFTTT
Visit IFTTT and sign up an account with your email address, it's fast and simple.
After successful registration, login with your credentials (email & password), you will be redirected to IFTTT homepage containing different services/apps we can initiate.

We are interested in RSS Applets, use the search bar at the top of the website to search for the keyword "RSS", it will bring out all connections and services related to RSS.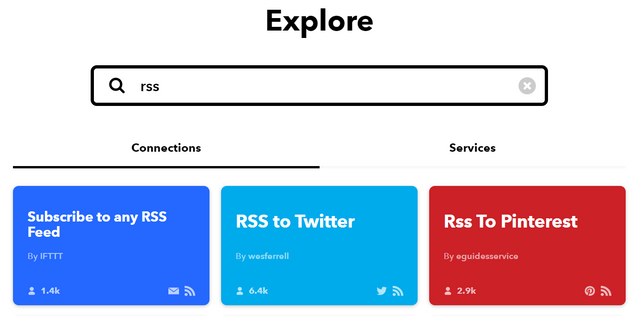 There are more than ten (10) connections that can be used with RSS on this page. If you want to share your RSS Feed to Twitter automatically as it's updated, select RSS to Twitter. You can use the same approach for other connections available, it's intuitive, just select and follow the screen instructions.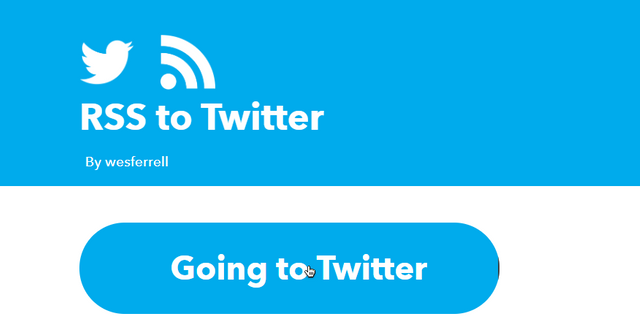 Authorize your Twitter account with IFTTT (Your Twitter account can be used with further apps without authorization). After doing this, you'll be redirected to the panel you input your RSS URL.
Click Save. And now your RSS Feed is connected with your Twitter account.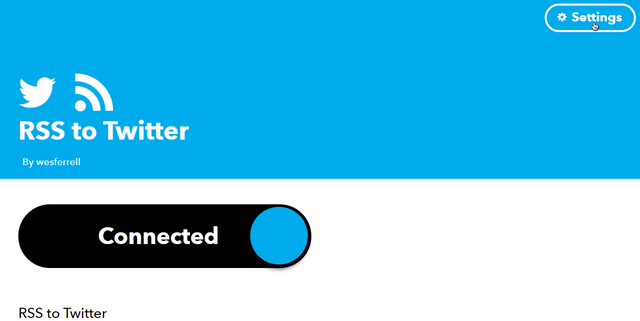 This will save us from sharing our post manually to other social media platforms. The only disadvantage I see here is that there is no setting available to set default #tags in IFTTT. All in all, still good for those of us who don't share out our content out of STEEM.
Let's get our content out of #STEEM!