Why I just Bought 3700 STEEM!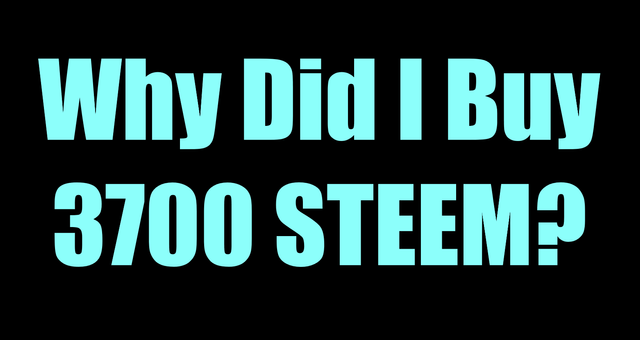 ---
There are a lot of wild events occurring in crypto in general, but especially on Steem. Sure, that might freak some people out and cause them to rush out of altcoins and into Bitcoin, but not me. While you'll find FUD all over Twitter and other sites about this concern and that concern I see things differently.
CoinMarketCap.com sold for $400,000,000 and that tells me something very important. But what does that have to do with Steemit.com? Everything! Binance valued CoinMarketCap.com so highly because they realize the importance of visibility on the web. And with major social platforms like Facebook and Youtube being so unfriendly to crypto projects looking for promotion any website driving high traffic toward cryptocurrency news is a potential gold mine.
Steemit.com is valuable, and as it focuses in on the Asian markets in China, Korea and Japan I feel rather bullish. These countries that so far are rather welcoming to blockchain assets compared to Europe and the US could rapidly grow the userbase here. Could Steemit.com become a major hub for crypto news for Asian markets? My bet is YES.