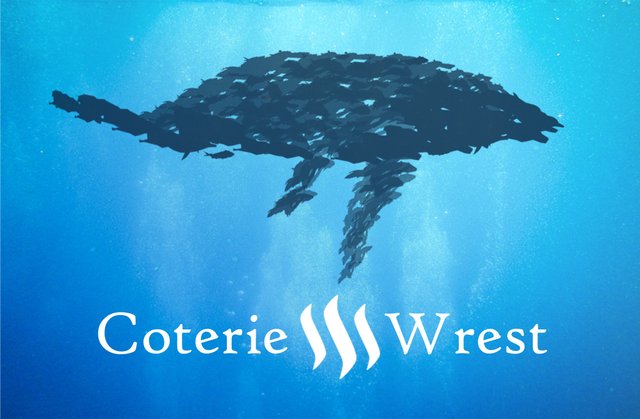 Don't walk out the door just yet
I've been seeing a recent trend of Steemians questioning whether or not they should quit. I'm telling you now, don't. Day after day you blog and it might seem like you're getting only a minimal amount of traction. There is hope and you don't have to snag a whale to be successful.
You Are Untapped Potential
There is so much untapped talent here on Steemit it is incredible. This is an ocean full of all the people you need to make the life changing steps to be debt free, home free, and steeming happy! You don't have to be a developer or a crypto currency genius but it's great if you are! You just have to get the right people together to gain the momentum.
The Urgency is Real
I want as many people to gain the benefits of Steemit as possible before the biggest window of opportunity closes. Very soon, I believe Steemit is going to take over the crypto market and dominate social media. Right now there are over 45,000 steemit accounts. You still have a chance to get in line before the flood gates open. Wouldn't it be nice to be able to enjoy the full rewards of Steemit's success while helping others reach their goals too?
I am looking for steemians with the following skills to invite to a private conference to discuss the details of this project further. Please use the following google form to apply.
https://goo.gl/forms/hi41enSmzEvSqbLz1
Creative
Technology
React or similar JS framework Devs
Marketing
Support
This is an exciting time for Steemit and I hope you will join me on this journey! If you do not have the skills listed above please don't quit Steemit! We want to give you the golden ticket to ride the Steemit gravy train! Don't go! Get on board!
About Me
I'm 36 and a UI Engineer with a background in E-Commerce and Marketing. I've been on Steemit since May 25th and I have curated a little over 3,000 tokens of steem power by voting daily. I've written the top review for Steemit 101: Discover How to Make Money and Have Fun on the Social Media Site that Pays YOU to Post and Vote on Content on Amazon. I also blog casually to encourage others to keep steeming though my accounts @hannixx42 and @captainsteemit . I believe in the near future Steemit will change the lives of millions of peoples for the better and be life changing for those who seize the moment.
Erik