For the past two years, most voting doing on the Steem chain has been based upon content creation. Good content tends to get up voted and bad content tends to get down voted. Seeing how this limits Steem in many ways, I think we may see a shift coming, changing these core chain dynamics into ones based more off of the exchange of services for value.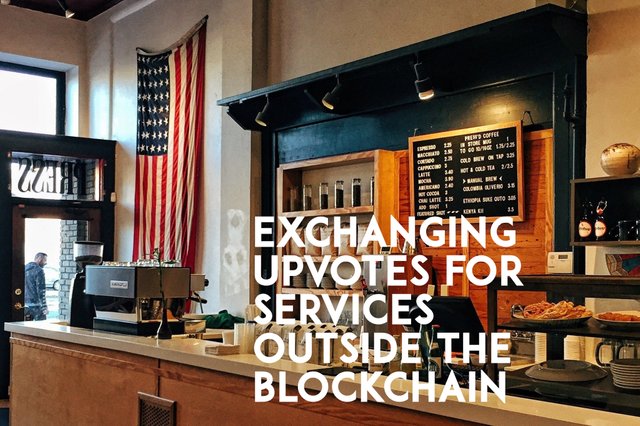 Say for example you wanted a Starbucks coffee, the Starbucks brand activates a post or comment and allows users to up vote it, if this happens one day I'm sure many of us would enjoy the ability to get that cup of coffee on the house in exchange for some advertising coming in the form of an up vote from a highly reputable account.
One clarifcatin I need to make is by reputation I'm not speaking about the number on Steem, but community stake. Do people respect and follow you? Many people watch YouTube videos with products given to the YouTubers for free. Same concept here, but inside the decentralized blockchain called Steem.
Enabling these blockchain external value exchanges could end up to be beneficial to the users and dapps that operate today. For example One Love Discord's hosting service provides a daily update post on the blockchain that users can up vote and help to provide support the service they use.
This sort of decentralized and user based sharing is what lacks on chains like EOS or Ethereum. People tend to only want to make money for them self and thus an ensuing cash grab destroys most of the legitimate businesses and customer base.
Do you think the Steem blockchain can only work for content in the future? Or do you think decentralized services can be provided?