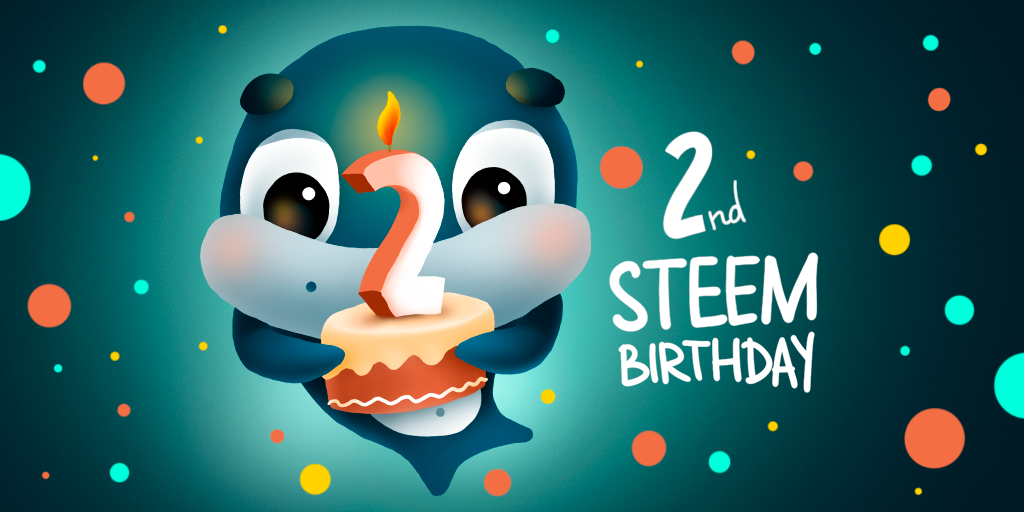 Today is small in terms of time but meaningful and huge milestone date for all of us, overall Steem blockchain. It's our Steem second birthday today! In 2 years we have achieved a lot and many more milestones are waiting for us...
By now, we are grown up to stand on our feet and able to walk, by next year we will be able run!
Our eSteem team wants to wish Steem and all of the users, community here a really Happy Birthday! Let the Love, Kindness, Smartness, Quality and Prosperity blossom in all our lives! Be your 100% in all the things you do and achieve new victories! Hurray!
eSteem is a mobile and desktop application for Steem blockchain. And we are proud to be part of the community and do our best to provide tools and services. So you can continue to enjoy blogging, commenting, exchanging, scheduling, drafting, getting pushed by notifications to higher ecstasy and of course sharing love with one another.
Thank you all for using Steem and being with us in our journey!
Love and peace!
Happy Birthday, Steem!
---
---
vote, reblog, follow, vote witness good-karma