STEEM VERSUS STEEM DOLLAR
STEEM PRICE | $4.84
STEEM DOLLAR PRICE | $5.04
The price of STEEM compared to STEEM DOLLAR acheived an even, 1 to 1 for some time yesterday.
Actually, STEEM surpassed STEEM DOLLAR for some time on Wednesday, January 31, 2018.
Today, the prices are CLOSE again at STEEM $4.84 and STEEM DOLLAR $5.04.
STEEM VERSUS STEEM DOLLAR
STEEM PRICE | Bitcoin 0.00047700
STEEM DOLLAR PRICE | Bitcoin 0.00049679
Currently, the STEEM/STEEM DOLLAR is at 0.960164 on Bittrex, and we see in the internal market is 0.970920.
Looks like we are back to a 1 to 1 balance for the STEEM versus STEEM DOLLAR.
This was the same case two weeks ago, but the STEEM and STEEM DOLLAR prices were even at $3.43.
The direction has pushed STEEM and STEEM DOLLAR up over $5. We are all looking forward to high prices for both.
I am just curious. Any Ideas on what is going on?
STEEM FEB 01, 2018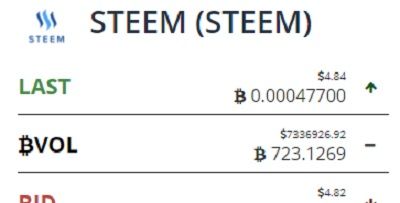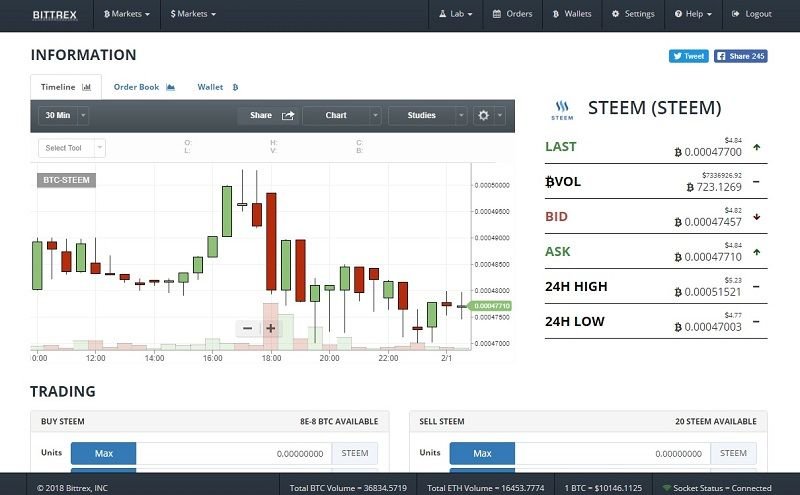 STEEM DOLLAR FEB 01, 2018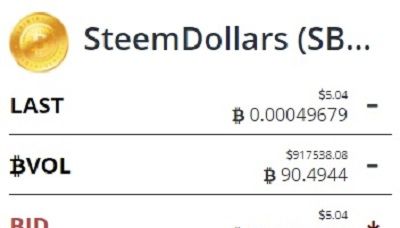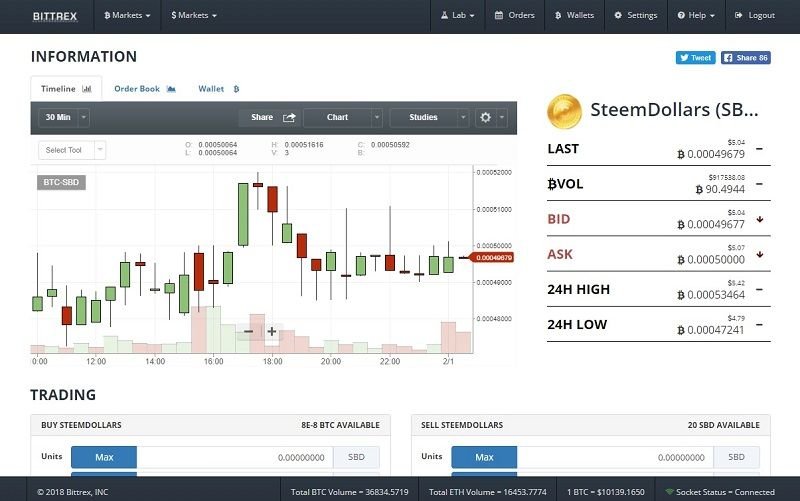 This is not financial advice. It's just math and reporting...
EDIT / UPDATE:
At 6:10 EST 2/1/18, STEEM is $5.07, SBD is $4.81.
KEEP STEEMIN'
.