These last few months have been turbulent for the crypto fans and have made loads of people worried (unless you are shorting BTC)
This bear market does not seem to be ending even thoug there was a small spike a week back where BTC rose a bit. But the whole ecosystem is still very dependant on the biggest crypto.
Bitcoin rules them all
and where BTC goes, the alts follow (or even go farther and in this case deeper)
the markets have been bleeding for a while now and the price of Steem is at the lowest it has been for ages. Below is the price of Steem for the last month. And on top of that this is the lowest the price has been since december 2nd 2017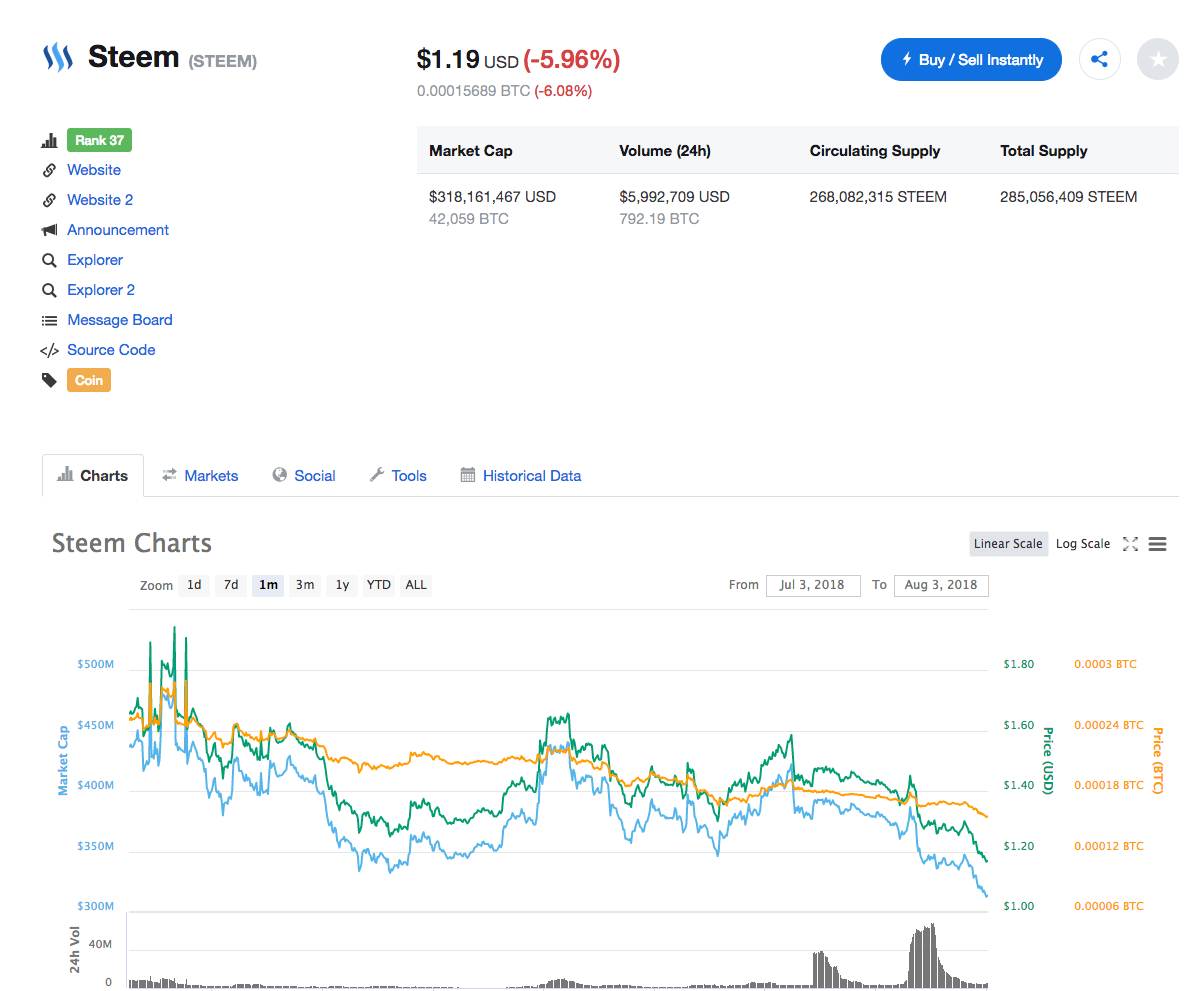 On the internal market it seems that there is all that anticipation. 1 dollar is really a magical number for a lot of Steemians
This would mean that the SBD (currently 1.07 dollar) should in theory be worth more then SP again. And then it might also be pegged again, but this time upwards as well as down.
But before this happens we have to break through this psychological level

There are apparently a lot of people that are counting on the steem price hitting that number because even on the internal market the buy wall is quite high as you can see.
The only thing is, a small buy wall of 50 is not going to hold the steem price at 1 dollar for long if BTC is going to go to nr 3 as shown below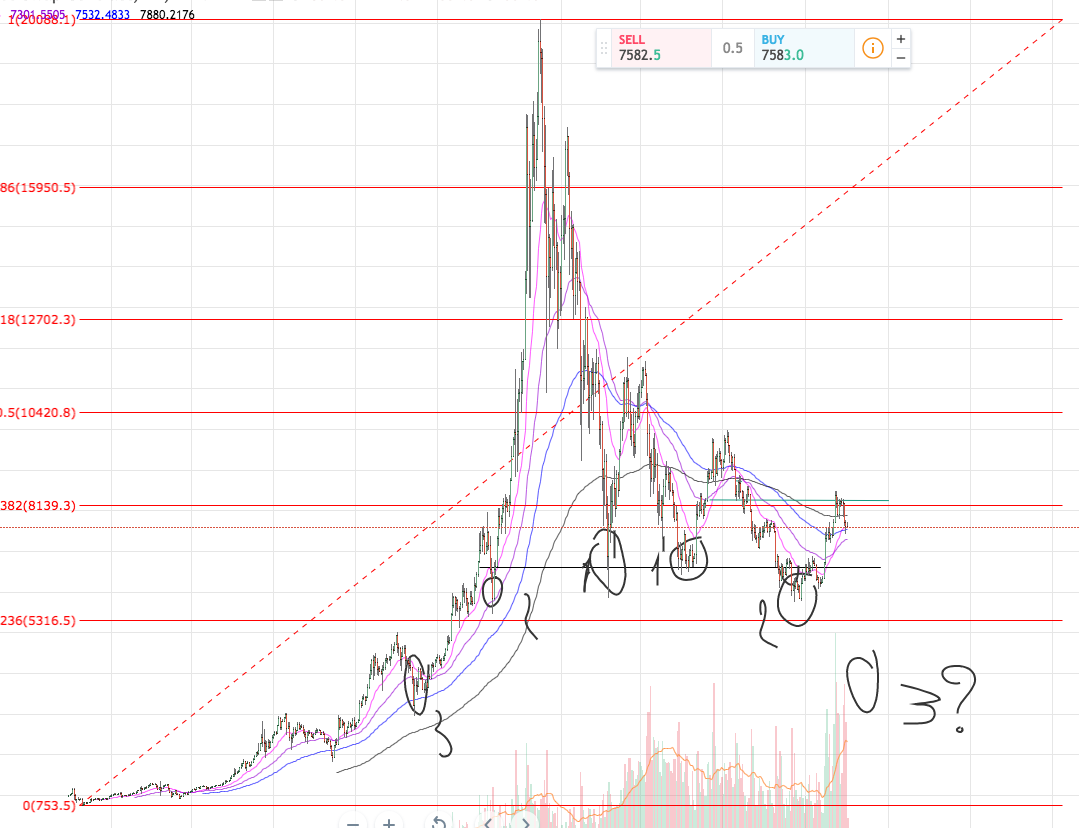 The only question is: Will BTC go lower?
what are your thoughts on this?
I personally think that it will and that in consequence Steem will also go a lot lower and as such have put in my buy orders. I am happy on both counts, shorting bitcoin is bringing me a little something extra and then I am looking forward to buying a bit more steem as well...