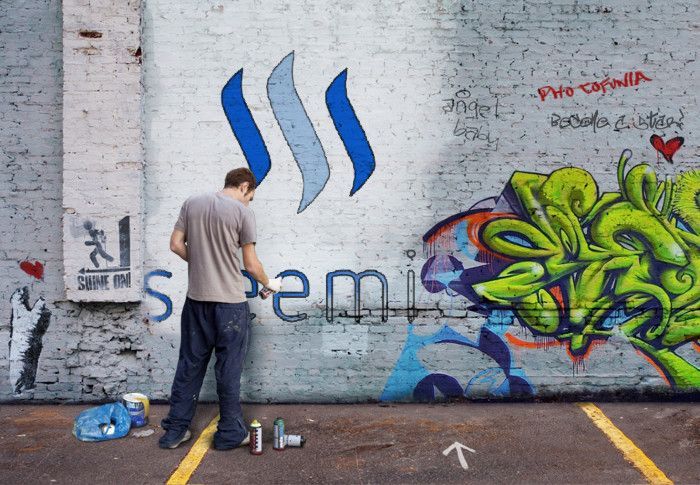 Before yesterday, when I had great discussions with a couple of great guys. I was a steemit newbie in all possible contexts of the phrase. I didn't grasp the basic tenets of Steem and steemit. 
I figured that if I created a quality post on a daily basis. I would eventually draw a large audience and gather more Steem and Steem Power.
While that is a good workable plan. It was rather selfish; I was here for myself only. The purpose of my creating quality posts was not to add value to my audience but rather to distract them, maybe make them feel a little bit better about themselves. 
Even if I failed to engage them I would learn from what went wrong and invariably improve my writing skills. 
Yes these are in-part things every writer/ creative mind tries to do with his or her audience but I see now that most of my draw to this platform was greed
So what changed?
Yesterday, @lukestokes constantly hounded me about not just making quality posts but interacting as well, sharing and spreading value. 
His questions and challenges had me reeling. I started to question everything about Steem and Steemit. 
And like many newbies, I had always wondered where the money comes from. And I found myself asking myself a couple of basic questions about the core tenets of value.
What is money
Well, money is simply a tool for exchange of goods and services
Then I asked myself 
How money gets created? And how does money grow?
Simple High School Economics teaches two simple ways we make money
Wages: These are basically a reward for creating value; ha! The V word again! Human beings go to work and burst their asses providing services or creating products which in one way or the other creates value for their client base. The wages they earn from the firms or corporations they work for is a reward for creating this value. In a scenario where a company doesn't remunerate the value their employees create, or the employees do not create enough value. The firm is running at a loss. This is the basic building block of capitalism.
Investments: Think of your investments as cashew nut, rather than frying it and eating it up. You decide to plant it and after a while get a new cashew tree with more nuts than you can eat. Your money goes off into the world to create value; there is no guarantee that your seed will germinate, you don't know whether a drought will come and make your tree wilt and die, you're not a 100% certain that the soil can support the seed. But you do it anyway because the rewards are great.
You must at this point be asking yourselves, why I ramble on. And what does this have to do with Steem?
Many people believe that crypto money is phantom money that emerges out of thin air and can vanish as easily. Well, no! We are here to stay! You know why? Because we aim to/are creating value. @lukestokes has taught me that the essence of steemit is not just to create posts and hope for upvotes and comments. We are here to create value.
The value we are creating is making an impact on members of the community in one way or the other
Steem is the belief that human interactions are worth something
Or am I just in over my head?