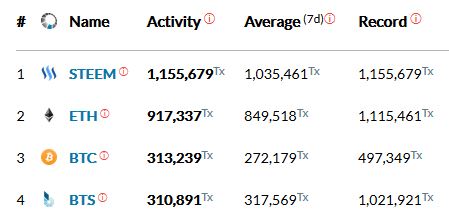 You read that right! We have a new world record in daily STEEM transactions (tx).
A few days ago ETH overtook STEEM and also made a new world record with 1,115,461 tx. But today the STEEM blockchain did 1,155,679 tx while using only 0.1% of the maximum blockchain capacity....
This trend is likely to continue, so STEEM and ETH will produce record after record, as their userbase grows.
STEEM will of course be on top, because we managed to produce this world record with only 43,000 daily active users...
Imagine 200,000 daily users or more...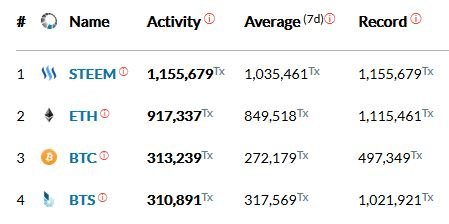 Please consider leaving a comment, like or resteem, if this post entertained you or helped you see things differently...
Have a nice day :-)