KEEP ON BUYING YOOO! STEEM IS BECOMING SUPER STRONG!
Sup Guys! GREAT NEWS FOR STEEMIT!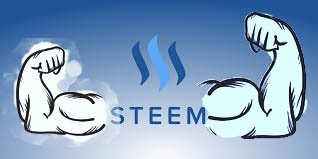 yo my dudes! Steem is shooting up in price, buy, Buy, BUY, BUYYY! I'm looking at all the coinbase coins and they are somewhat down, while steem is strongly climbing up in the market! Make STEEM The LEADER in Crypto guys!

The Steemit platform is already great and amazing. Lets show this light to the rest of the crypto world!
Check out Even the Steem Dollar price!


Yes it's down by 3% but overall it is still rising strongly! And it is just 0.09$ away from a dollar! LETS GO LETS GO!
Resteem, LIKE, upvote, AND BUY SOME MORE STEEM Boiiiiiiiiiiiiiiiiis