Back Again Again
Hello there, it has been quite a while since I have posted anything new here. I have been crazy busy lately.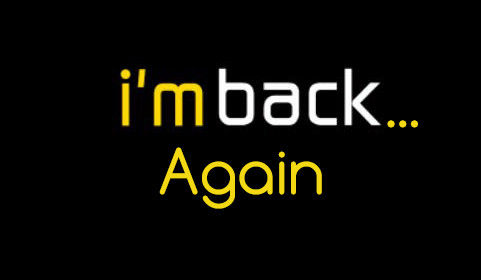 IMAGE CREDIT
I have been in the middle of a lot of projects at work, traveling around the country, meetings here and there, attending seminars, leading presentations and a lot more. I am at the beck and call of the multi-tasking life that has taken hold of me. It has really been exhausting and never stops even after sundown, in fact night is often the only time I am able to focus and get any real work done.
I have really missed you all, never knew I can be away from @steemitblog for so long, but the good news is, I am officially back and I am going no where this time.
There have been a lot of improvement since the last time I have been on here and I promise to inspire you all with my blog.
i will like to thank notable steemians that have called to check on me at different times,
profound gratitude to my brother @teslim for always pushing me to post ,
@gbenga @ogochukwu @honourmaus i see you !
Thank you.
Drop a comment if you find this post useful
Comment /upvote / resteem/ follow @epikcoin
                                                                                                                                                                             .........towards a kinder humanity