Greetings Steemit and Steem Community!
Hey guys, I've been out for a while since I was working on a little something. It might take a lot more time, however here's a little update on what will possibly help Steem as a currency. As most of my followers will know, I am from the Philippines, a beautiful, however third-world country in South East Asia.
That being said, our economy is slightly poor. The exchange rate of US Dollar to Philippine Peso, is around 1:50. Most of the entire country is un-banked as well, however, around 90% have mobile phones. Bringing STEEM closer to these people is very beneficial to how people live their daily lives. The internet in the country is quite slow compared to the rest of the world, however we are still known as the Social Media Capital of the world. Now imagine the following:
More Filipinos used Steemit: the huge surge of people blogging would bring more social value to the platform, more and possibly even better content coming in from the country.
Usage of SBD: Payments in these small shops and businesses can be done using the Steem blockchain, boasting 0 transaction fees and supposedly pegging in 1 USD.
That being said, I thought of capitalizing in the opportunity and got to talk to my friends and family regarding what we could do, and eventually we agreed on taking a chance.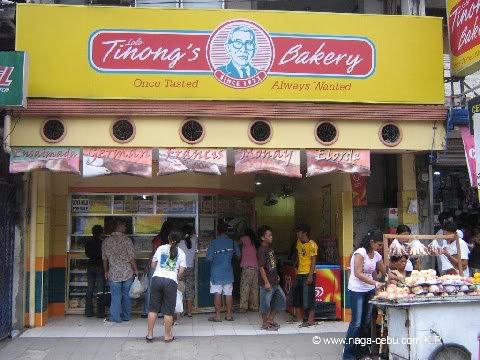 Image from Naga-Cebu.com
STEEMPay (to be named soon)
This is going to be an entire startup which will create several mobile merchant solutions for Filipinos, and at the same time peg SBD to 1 USD. At the moment, I am doing talks with angel investor and trader Howie Ross Valino. He understands that Filipinos could make use of an easier merchant solution that does not take fees.
In addition to support for the payment processor, Howie expressed his interest in adding a Steem/USD Crypto market into his brokerage, live this July
Currently, I'm the only developer working on this, however if talks to push through, I will be able to start with step one, which is a mobile wallet with a QR Code scanner and generator, and calculator. In other words, a mobile POS that works by directly manipulating a Steem account on the blockchain. This POS System will be released for free to allow anyone to accept SBD in their establishments, and soon it can be connected to our system to convert into Pesos 
Hopefully in the future, we'll be able to integrate Steem and more cryptocurrencies within the Philippines' economy and pave the way to a brighter future for both the Steem community and the masses of the Philippines.
Anyone is free to help and contribute!
You can contribute first and foremost by Resteeming and Upvoting my post! I'd love for this to reach many more people in this community, and definitely, one day we can branch out and use the same system for the rest of the world!
As a Python developer, you can also help me out as we make the actual applications that will be used for the merchants. UI/UX Developers are also welcome. We would like to roll out these apps as soon as possible to allow people to first accept SBD, and next in the line is us converting it into Peso with a value of 1 USD. 
As investors and/or donors, please do contact me through Discord, you can see me on Whaleshares Discord as @emerge. I'm still looking into ways to raise funds, since we'll be needing funds to convert Steem Backed Dollars into Pesos for SME Merchants.